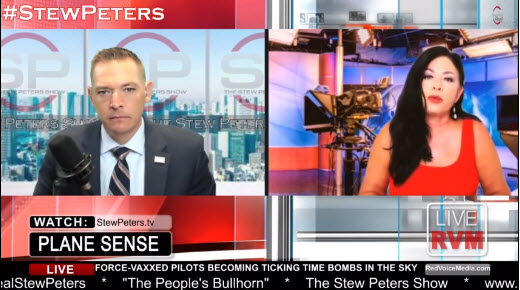 Please watch this before you buy that plane ticket.
Breaking news leaking out of the airline industry is quite disturbing: internal documents obtained by Dr. Jane Ruby contain shocking information about an alarming number of recent pilot deaths in the commercial airline industry.
According to Dr. Ruby, pilots are being forced to take the COVID-19 jab if they want to keep their jobs. Meanwhile, four doctors last week died from blood clots after getting the Covid "vaccine."
Listen in as Dr. Ruby talks with Stew Peters about the documents she obtained and the sudden deaths of four British Airways pilots in one week.
Dr. Ruby is also on the trail of three Delta pilot deaths.
Did you know some well known airlines are telling Covid-vaccinated people NOT to fly?
WATCH: