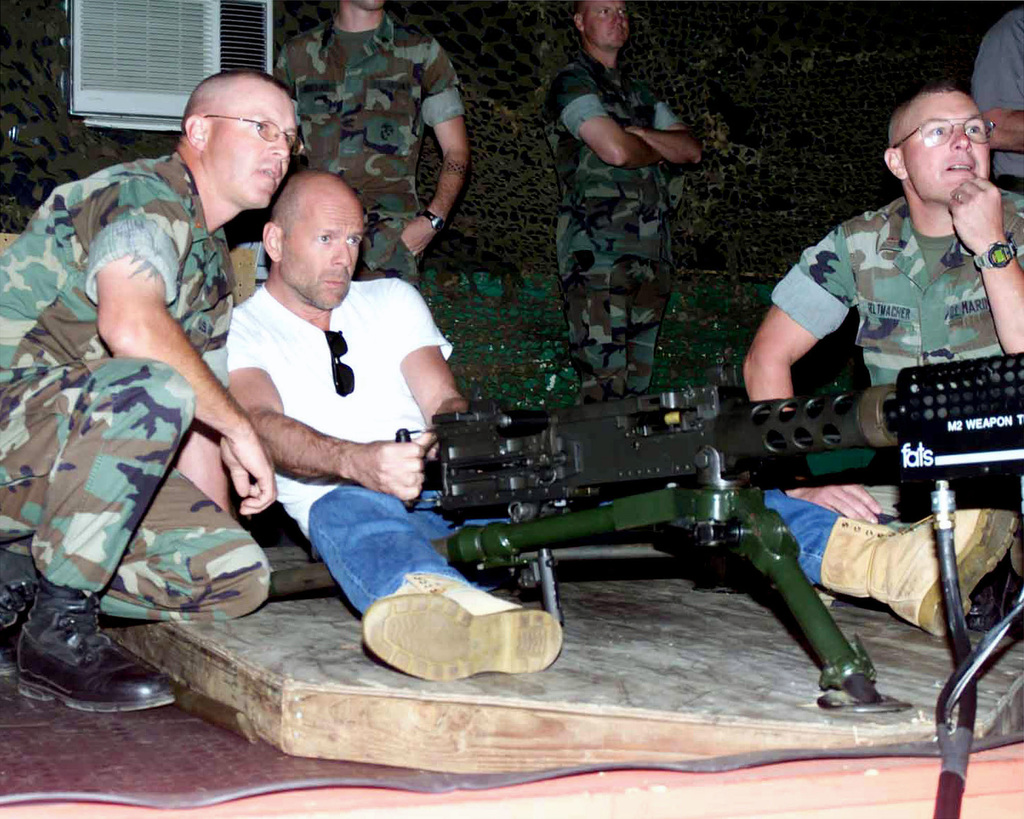 The website Page Six is reporting that a "spy" of theirs spotted Bruce Willis in a Rite Aid on Monday and, horror of horrors, the actor was not wearing a mask!
According to Page Six's spy:
Bruce Willis was asked to leave a Los Angeles Rite Aid on Monday after he refused to wear a mask, a spy tells Page Six.

The spy says people inside the store became upset that Willis, 65, wasn't wearing a mask — despite having a bandanna tied around his neck, which he could have easily pulled up.

Image Credit: Picryl