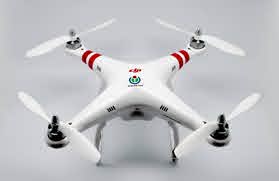 CHILLING drone footage captured a 10ft-long hammerhead shark stalking a clueless swimmer floating on his back.
The terrifying video showed the man blissfully unaware of the menace lurking below while he relaxed in clear blue waters off a beach in Miami, Florida.
Hammerheads are known for their ability to make very sudden and sharp turns, according to Sharksider.
The nail-biting footage was captured by drone photographer Jason McIntosh, 41, from Miami.
He was flying his drone over the water, 25 meters away from the shore, on November 15 when he captured the amazing scene.
Jason told Jam Press: "I was flying the drone just checking out the south beach for taking pictures. My passion is to shoot wildlife in the ocean.
"I've seen hammerheads out there in the shoreline before.
"But my eyes lit up when I saw the guy floating backwards swimming with the shark starting to circle him.
"I had no way to warn him."
The swimmer was so oblivious to the shark's presence, he was even filmed giving the thumbs-up sign to the camera at one stage. 
KEEP READING

Image Credit: Wikimedia Commons