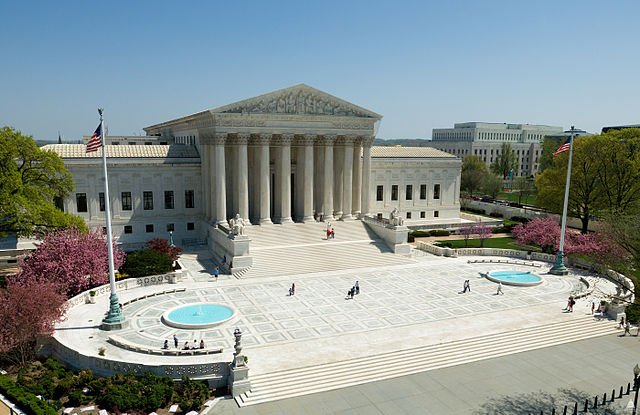 This is getting ridiculous.
Once again, the Supreme Court declines to hear a lawsuit regarding 2020 election fraud.
The court rejected an appeal from a Republican congressional candidate's unsuccessful challenge of the state's mail-in ballot initiatives, which is the final Nov. 3-related action to be dismissed related to Pennsylvania's voting laws.

In a two-line order (pdf), the Supreme Court wrote: "The petition for a writ of certiorari is granted. The judgment is vacated, and the case is remanded to the United States Court of Appeals for the Third Circuit with instructions to dismiss the case as moot."

The Epoch Times
President Donald Trump and his allies have filed over 50 lawsuits in an attempt to present evidence of voter fraud and election fraud in various states.
The Supreme Court continues to refuse hearing what these cases have to present.
The suit rejected today (April 19) was filed by GOP congressional candidate Jim Bognet, who contends the Pennsylvania Supreme Court exceeded its authority by giving voters an unusual amount of access to early voting and mail-in voting in Pennsylvania. Bognet argues this circumvented the state General Assembly's authority.
Despite four other individuals joining his lawsuit, Bognet ended up losing his congressional race.
At this point, the prospects of the SCOTUS taking on a case involving election fraud are grim.
Conservatives on Twitter are outraged by the Supreme Court's continuous refusal to see one single case involving 2020 election fraud.
Patriots on Twitter are furious:
Do you still have hope that a federal or state court will accept a case looking at evidence of election fraud in the 2020 election?