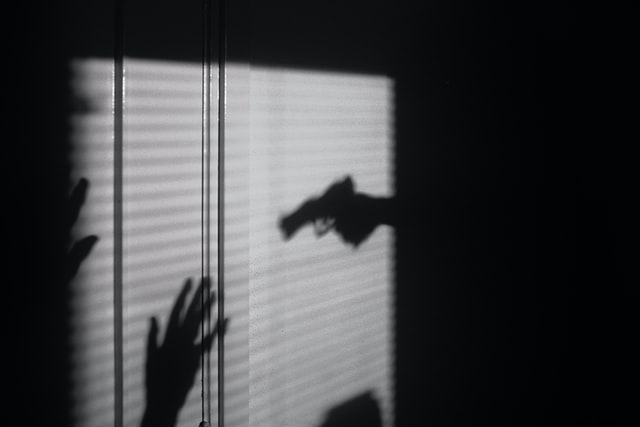 Joe Biden's DHS recently announced that it wasn't a "priority" to enforce the law against illegal aliens – even if they're violent criminals!
Here's the details:
Thousands of criminal illegal aliens, including those convicted of homicide and sex crimes, may evade deportation as internal records reveal that President Joe Biden's Department of Homeland Security (DHS) does not classify them as "priority" for immigration enforcement.

Internal DHS records, obtained by Arizona Attorney General Mark Brnovich, show that thousands of criminal illegal aliens in Immigration and Customs Enforcement (ICE) custody do not meet the Biden administration's narrow requirements that allow federal agents to deport someone to their native country.

Breitbart News
So despite the fact that they've already broken the law once by invading America, illegal aliens who've broken the law again still won't be deported under the Biden Administration.
That means they'll be free to live off the taxpayer in American prisons, and potentially commit more crimes when they've served their sentences.
Here's just some of the kinds of people Biden's DHS will be leaving in American prisons:
19 convicted of homicide

27 convicted of sexual offenses

9 convicted of sexual assault

375 convicted of assault

17 convicted of burglary

9 convicted of commercialized sexual offenses

4 convicted of kidnapping

7 convicted of obscenity

13 convicted of robbery

19 convicted of stealing a vehicle

91 convicted of larceny

Breitbart News
And on top of that, there's this:
Since the orders went into effect, the number of criminal illegal aliens in federal custody has dropped 70 percent, and the number of illegal aliens arrested has been reduced by 80 percent. The number of illegal aliens in ICE detention has hit the lowest level in the agency's history.

Breitbart News
Biden's America is simply not safe for Americans. That lack of safety is a deliberate policy.
That should give us all cause for concern.