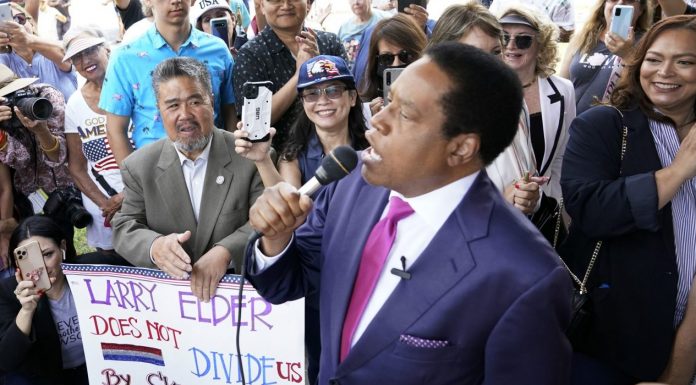 It looks like common sense and justice is still alive in California.
A California judge ruled that black conservative talk radio host Larry Elder can be on the recall election ballot. He scored a swift win from Superior Court Judge Laurie M. Earle, who reversed a previous decision from state election officials. They said that Elder didn't meet the requirements to qualify to run in the Sept. 14th recall election.
Elder, who calls himself the "Sage of South Central," will join 42 other candidates for governor on the ballot.
Here's his reaction to the ruling on Twitter:
His years on talk radio and appearances on Fox News may be why state officials tried to keep him off the ballot. If Elder does well in the recall election, it would damage the liberal narrative that blacks aren't conservative. And prove that it's possible for a black person to achieve goals on their own without Big Nanny government.
The upcoming recall election for governor will be closely watched, and could have national implications. It may serve as a barometer of public mood heading toward the 2022 mid-term elections.
If Gavin Newsom is voted out on September 14th, this could bode well for GOP candidates across the country. And put a lot of doubt in the minds of Democrats about their party's ability to retain the House or Senate.