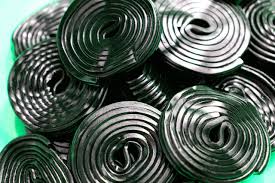 Elusive cybersecurity pioneer John McAfee was arrested in Spain for tax evasion in the U.S., the Justice Department in Washington said.
McAfee is accused of failing to file U.S. tax returns from 2014 to 2018 and hiding assets including real estate, a vehicle and a yacht in the name of others, prosecutors said. An indictment returned in June was unsealed on Tuesday after he was taken into custody. He's being held pending extradition, the Justice Department said.
Prosecutors claim McAfee earned millions of dollars through the promotion of cryptocurrencies, speaking engagements, consulting jobs and the sale of the rights to his life story for a documentary, but never filed tax returns. Instead, his income was paid into accounts held in the names of others, prosecutors claim. He faces as long as five years in prison if convicted of tax evasion and a year if found guilty of failing to file taxes.
It's the latest legal complication for the eccentric software mogul, who…
KEEP READING

The most sweeping sex abuse scandal in the history of American higher education—to say nothing of the history of college sports—played out over nearly 20 years on one of the largest campuses in the country. Most of the survivors were athletes. Most of them didn't entirely grasp until later in their lives that they had been assaulted and raped. Most of them were like Mark Coleman, whose interactions with Dr. Richard Strauss would create a smog, lingering over his life for decades.
A native of Fremont, Ohio, Coleman was an All-America wrestler at Miami of Ohio before transferring to Ohio State in the fall of 1986 for his senior season. Having played competitive sports his entire life, Coleman had experienced enough preseason athletic physicals to know the minor discomfort they entailed. But he was completely unprepared for what came next as he stood alone in a room with Strauss, then the official doctor for five OSU sports programs and consulting physician for at least 10 others. Strauss asked Coleman to undress and, under the guise of a medical examination, inappropriately touched Coleman. "He examined me pretty good. It was an eye-opener," Coleman says, pausing. "I don't want to go further than that."
At practice, Coleman inquired about Strauss. His questions were greeted with levity and laughter. The slightly-built doctor with the heavily gelled hair who could be alternatively charming and prickly, and spoke in an effeminate voice edged in awkward nervousness? Who would not only lurk during practices, sitting naked on locker room benches, but then shower alongside the athletes? Who fondled athletes' genitals during examinations, regardless of their injury? For years, Strauss and his "handsiness" as more than one former Buckeye athlete put it to Sports Illustrated, made for both an open secret and a running joke within the OSU athletic department.
KEEP READING

Movie theaters are furious with Gov. Andrew Cuomo for failing to provide clear guidance about when and how cinemas can reopen in New York.
But the governor is having none of it. His office argues that keeping movie theaters shuttered is essential to ensuring that the state, which was the epicenter of the COVID-19 pandemic for much of the spring, doesn't experience another surge in infections.
"We're moving heaven and Earth trying to stop a second wave and people need to acknowledge that we're still in a pandemic and start to act like it," said Richard Azzopardi, senior advisor to Gov. Cuomo. "We understand some people are unhappy, but you know what? Better unhappy than sick or worse."
Movie theaters are furious with Gov. Andrew Cuomo for failing to provide clear guidance about when and how cinemas can reopen in New York.
That's not going to sit well with the exhibition industry. On Friday, "No Time to Die" moved its release from November 2020 to April 2021, putting movie theaters' plans for an extensive reopening in jeopardy. This weekend, Cineworld announced that with the Bond sequel moving and no major blockbusters on the horizon, it will close its U.K. venues, as well as its Regal Cinemas locations. Cineworld CEO Mooky Greidinger said that it was hard for these films to premiere when New York City, a major source of box office revenue and cultural cache, remains closed.
"We never received a real explanation as to why New York, which had great success in the war against COVID in general, does not allow us to come back like it's been done all over the world," he said in an interview with Deadline.
KEEP READING

"Too much of anything is not good for you, babe, but I don't know about that," crooned Barry White in the intro to one of his most famous songs. But while Mr. White might not be able to get enough of your love, the rest of us can certainly get too much of a good thing.
A 54-year-old Massachusetts man tragically demonstrated this fact in late September. In the middle of a fast-food meal, he collapsed and died right there in the restaurant.
According to a case report in the New England Journal of Medicine (NEJM), the cause of death was cardiac arrest brought on by an overdose. Not that the man was on drugs, mind you.
He had simply overindulged on his favorite treat – black licorice.
Yes, we hear your confused mumbling. How could eating candy possibly kill a man?
As we said, he simply had too much of the good thing. K
The whole thing must've been a nightmare not only to the man in question, but the staff at the restaurant he was patronizing. One moment he's eating his meal, the next he's unconscious and convulsing on the ground.
Emergency responder arrived at the scene some four minutes after the man first hit the ground, wrote Health. They gave him CPR, tried shocking his heart four times, and started giving him a variety of medications.
Among the drugs given him was naloxone, which is usually used in treating people overdosing on opioids. Apparently it's also somewhat effective on licorice, since the man regained his "mental status" for a minute.
Unfortunately, his pulse stopped. Although the first responders took him to a hospital for more intensive care, it was all too late.
"The patient was an unresponsive, middle-aged man who had undergone mechanical CPR and had no external signs of trauma," the case study reads.
The man suffered a heart attack and, 32 hours later, he passed on.
When the doctors started examining the man's medical history more closely, they found something unusual. Although he had no history of chest pain, heart failure, or anything else really, he wasn't exactly living the healthiest lifestyle.
"He had a poor diet, consisting primarily of several packages of candy daily," the doctors report. "[Three] weeks earlier, he had switched the type of candy he was eating."
Apparently, the man had gotten tired of eating only the kind of soft, fruit-flavored candy he'd subsisted on for a good long while. So, to shake things up, he swapped the fruit candy for black licorice
The problem with black licorice is that it contains glycyrrhizic acid. This particular acid, once consumed, converts into glycyrrhetinic acid in your body.
What these obscure chemicals do is that they ruin the body's ability to maintain its potassium levels, reported LiveScience. With crashing potassium levels come a slew of other health problems, including high blood pressure and irregular heart rhythm.
KEEP READING