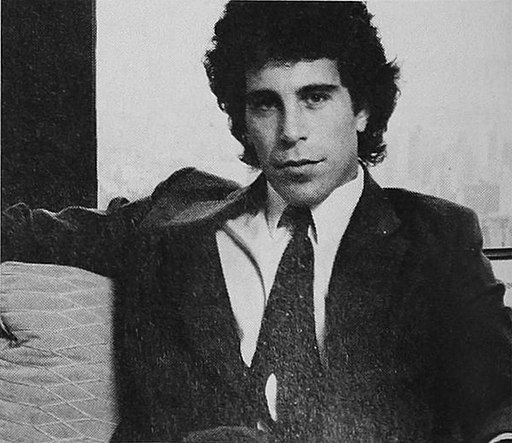 Marriages are a complex relationship between two people.
As two unique individuals coming together to share life as one, a couple's bond must be strong to endure the challenges that inevitably arise.
There are many reasons why a married couple might decide to get a divorce. Some of the most common are financial issues, infidelity, or substance abuse.
On rare occasions, an outside influence can cause enough stress on a marriage to force a breakup. Like a friend of one partner who influences that partner in a negative way, causing uninvited anxiety into the marriage.
Is that what happened to Bill and Melinda Gates?
He Was a Source of Tension Between Bill & Melinda
You are probably aware by now that Microsoft billionaire Bill Gates and his wife of 27 years, Melinda Gates, announced they are splitting up.
The couple has not gone into much detail publicly about why they are divorcing. There are many speculations to consider.
One breaking theory connected to the Gates split has to do with Bill's ties to the infamous Jeffrey Epstein.
Yes, that Jeffrey Epstein. The convicted pedophile billionaire who spawned a million "Epstein didn't kill himself" memes.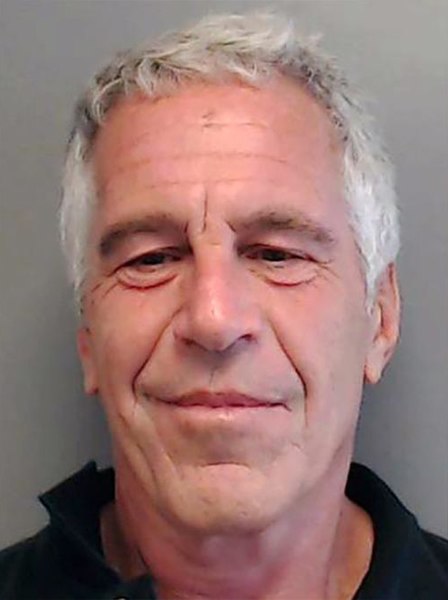 According to the Daily Beast, Melinda was furious at Bill for having a secret meeting in 2013 with the wealthy sex offender.
Melinda Gates met with convicted sex offender Jeffrey Epstein alongside her husband, Bill, in New York City and soon after said she was furious at the relationship between the two men, according to people familiar with the situation.

The previously unreported meeting occurred at Epstein's Upper East Side mansion in September 2013, on the same day the couple accepted the Lasker-Bloomberg Public Service Award at The Pierre hotel and were photographed alongside then-Mayor Mike Bloomberg.

The meeting would prove a turning point for Gates' relationship with Epstein, the people familiar with the matter say, as Melinda told friends after the encounter how uncomfortable she was in the company of the wealthy sex offender and how she wanted nothing to do with him.

Gates' friendship with Epstein—who for years was accused of molesting scores of underage girls—still haunts Melinda, according to friends of the couple who spoke to The Daily Beast this week in light of the pair's divorce announcement, which had been weeks in the making.

Daily Beast
What is becoming more evident is how much time Bill spent with Epstein. Bill has called Jeffrey Epstein an "acquaintance." However, their relationship appears to be much more chummy than that:
The ties between Gates and Epstein ran much deeper than the tech mogul first admitted. As The New York Times reported, starting in 2011, Gates met with Epstein on numerous occasions. This was three years after Epstein pleaded guilty to soliciting an underage girl in Florida; by then, accusations that Epstein exploited girls and young women were widely reported in the press.

As the Times reported, two people close to Gates acted as intermediaries between the two: Boris Nikolic, a biotech investor and former adviser to Gates who was mysteriously named a backup executor in Epstein's last will and testament; and Melanie Walker, who worked at the Gates Foundation and served as a science adviser to Epstein. A person close to Walker told The Daily Beast she did not attend nor help set up any meetings between Gates and Epstein.

Soon after Epstein's arrest in July 2019, Gates became one of many prominent people to face scrutiny over ties to the sex trafficker.

The New York Times revealed Gates had met with Epstein at a 2011 get-together at Epstein's Manhattan townhouse that included the financier's ex-girlfriend Eva Andersson-Dubin and her daughter. (Virginia Giuffre, a survivor of Epstein's sex ring, has accused Dubin's hedge-funder husband, Glenn, of abuse—a charge he has strenuously denied.)

Indeed, the Times reported Gates visited Epstein multiple times from 2011 to 2013, and that Epstein had tried pitching a new charitable fund to JPMorgan honchos and to the Gates Foundation. In 2013, Gates also took a ride on Epstein's private jet (christened by tabloids as the Lolita Express), from Teterboro Airport in New Jersey to Palm Beach, Florida, according to flight records reviewed by the Times. CNBC also reported that Gates rendezvoused with Epstein in New York in 2013.

Daily Beast
Aside from his illegal sexual activities, Jeffrey Epstein was reportedly (by those who knew him) an obnoxious guy. Rude. A name dropper. A terrible listener at dinner parties. With those traits, people who know the philanthropic couple are not surprised Epstein was disliked by Melinda.
One thing that is becoming clear is the substantial amount of time Bill Gates spent with Jeffrey Epstein, as did a former Microsoft chief technology officer named Nathan Myhrvold:
Again, marriage relationships are complex. How much of a factor Epstein played in the Gates' marital implosion may never be fully known.
However, we now know Bill Gates' ties to Jeffrey Epstein caused a lot of strain and pressure on Melinda. As her husband, this would have led to agitation and worry on Bill's shoulders.
Stressors that would not be helpful to anyone's marriage.