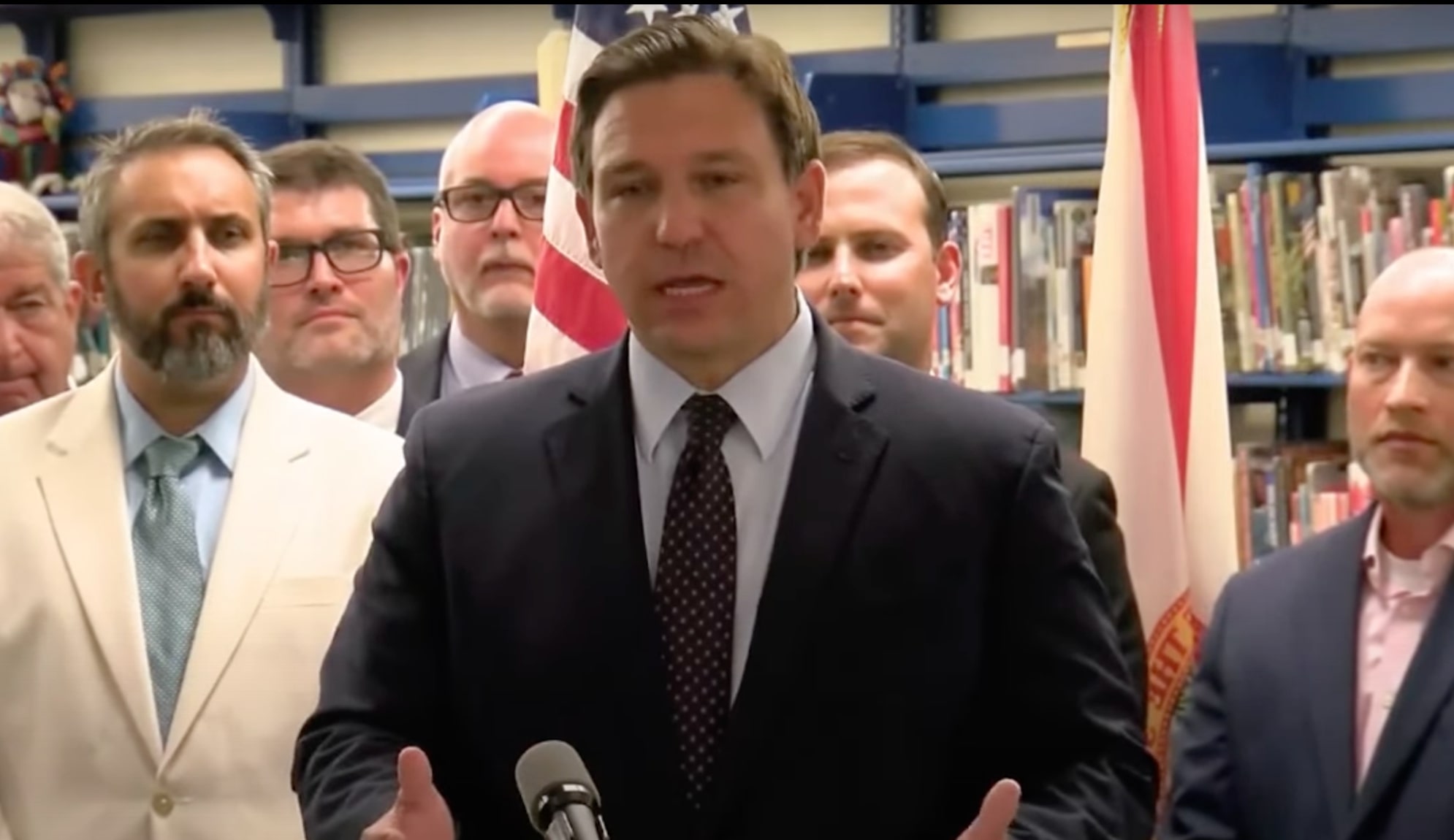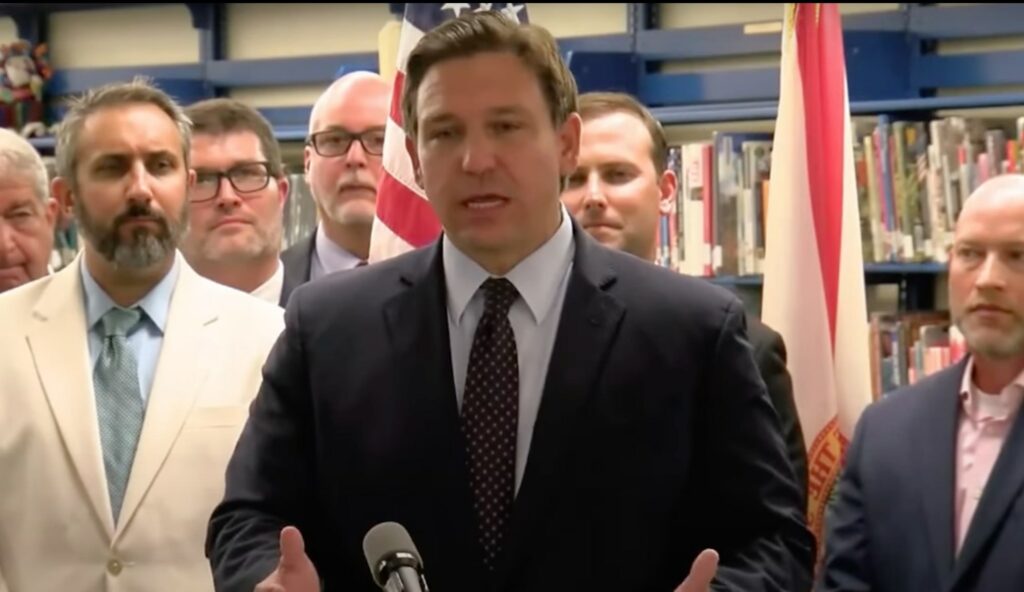 Florida Governor Ron DeSantis has angered Democrats with his recent civics bill. The bill aims to take back the education system from liberal lies like Critical Race Theory. The plan is to teach children to be proud Americans again, instead of tearing the country apart in favor of Communism.
"I'm proud to sign three bills today that prioritize civics education in our schools," said Governor Ron DeSantis. "The sad reality is that only two in five Americans can correctly name the three branches of government, and more than a third of Americans cannot name any of the rights guaranteed by the First Amendment. It is abundantly clear that we need to do a much better job of educating our students in civics to prepare them for the rest of their lives. 

[…]

"We are fortunate to live in the greatest country the world has ever known," said Senate President Wilton Simpson. "We aren't perfect, but the freedom available to every American stands in stark contrast to the dangerous ideologies that produce corrupt regimes in other countries. Under the leadership of Governor DeSantis, Speaker Sprowls and so many patriots in the Legislature, I'm pleased to see Florida continue to focus on civics education and literacy, and to specifically highlight brave individuals who were victims of other nations' governing policies. We also want to make sure we have a measurement of intellectual freedom and viewpoint diversity within higher education. I'm grateful to our Governor for signing these key bills into law."

"Educating people on the crimes of communism is the cornerstone of VOC's mission," said Ambassador Andrew Bremberg, President and CEO of the Victims of Communism Memorial Foundation. "This education is especially crucial for America's youth during their formative years, so we applaud Florida for ensuring their students will receive this education. VOC's most recent poll on US Attitudes Toward Socialism, Communism and Collectivism further proves the necessity of student education on communism, as only 63% of Gen Z and Millennials believe the Declaration of Independence better "guarantees freedom and equality" over the Communist Manifesto and 40% of Americans today have a favorable view of socialism."

Office of Ron DeSantis
There is a large Cuban immigrant population in Southern Florida. These people have personally lived in a communist regime and experienced its horrors.
So-called "progressives" want to pretend that these people don't know what they're talking about. Liberal college kids who read a book written by Karl Marx obviously know better than those who lived it for real.
"As a daughter and granddaughter of Cuban refugees, my family knows firsthand the dangers Communism and the fatal consequences of totalitarian regimes," said Senator Ana Maria Rodriguez. "May this bill serve as a tool to assure history doesn't repeat itself in our great nation."
The Liberals on Twitter were not very happy. Of course not. They had an iron grip on education for years. DeSantis is one of the few actually fighting back against it.
So now, being against communism is racist? Anything they don't like is called racist, and I think most of the country is tired of it.
Maybe it's racist to be talking about communism at all, considering that millions have suffered and died under its power. Democrats don't want to hear from those "people of color," though, do they?
So many people have suffered and yet, liberals want to drag the entire country back down into it. This is why changing the education system is such an important thing. We Americans need to be taught to be proud of our country, not that we need to dismantle it.