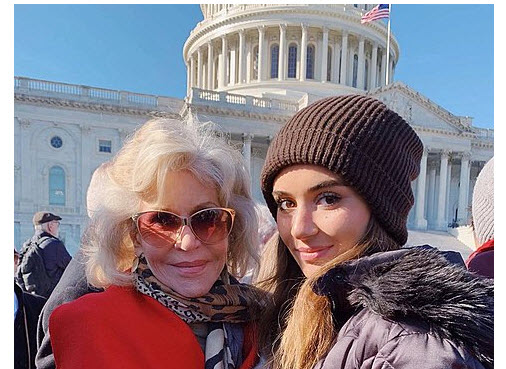 She has protested against America since the 1960s, and Hanoi Jane Fonda is still going at 83 years old.
Currently, the 'Barbarella' and '9 to 5' actress is protesting an oil pipeline in Northern Minnesota.
Wearing a goofy cowboy hat, Fonda is calling on leftwing nuts to "raise a ruckus," messing with the pipeline.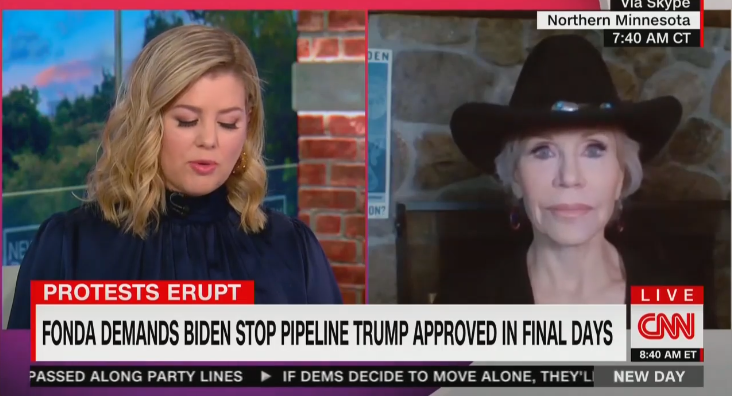 The former wife of Ted Turner is calling on activists to create problems for the Canadian oil company, Enbridge.
Green Marxists are doing their thing, chaining themselves to bulldozers, taking over a pump station in Mahnomen, MN on Monday, and leaving tons of trash all over the place like they did up at Keystone.
Will Biden once again bow under the pressure of leftist special interest groups? Or will he keep the pipeline protected and enabled to be built, employing thousands. The U.S. will also have a supply of oil coming from our close neighbor, instead of the middle east.
We will see if Biden, once again, chooses helping Hollywood elites over the American people.