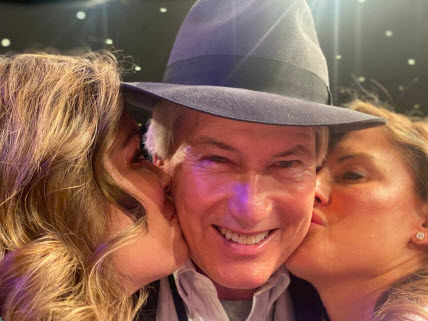 Lin Wood is like Rocky Balboa.
He gets knocked down, but always comes back stronger than before.
The Deep State has tried to smear Wood's reputation. They even tried to revoke his license to practice law.
They fail every time.
The forces of darkness can't keep a good man down.
Lin Wood made a big announcement today
So it turns out that the embattled Trump defender is now a rising star in South Carolina politics.
Lin Wood is close to becoming the Chairman of the South Carolina Republican Party!
Here is today's announcement Wood sent out on Telegram:
I just learned that I won 77 of the 79 delegates at the Greenville, S.C. Republican Party Convention this weekend!

Great news to hear as I start a busy week speaking to and meeting more great people of South Carolina in Anderson, S.C. and Horry County (Myrtle Beach).

The Greenville win is not about me — it is about the People. The voices of the People are being heard. The People want TRUTH.

I speak TRUTH — the good, the bad, and the ugly. You have to face its existence in government in order to fix the wrongdoing in government.

The People have the power. The People will not be denied their voice and seat at the table.

I am not running for Chair of the SCGOP to represent Lin Wood. I am running to represent the People.

Thank you, Greenville!!!


t.me/linwoodspeakstruth/1596

Wood is campaigning hard for the job.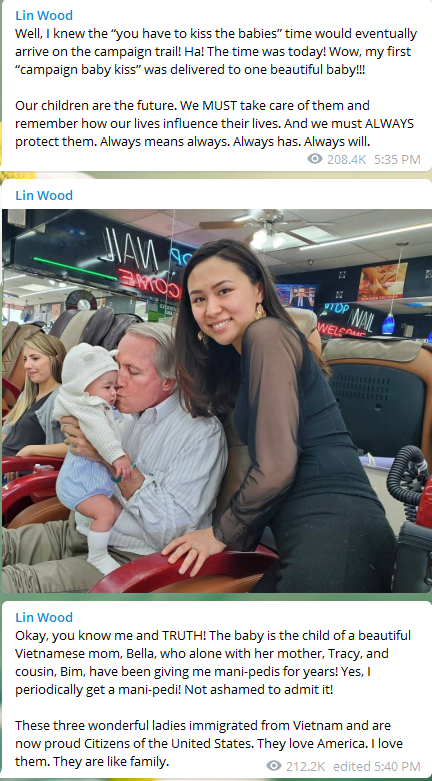 Check out who Lin bumped into in Tulsa, OK recently. All you need is Donald Trump added in and this would make the perfect "Mount Rushmore of Freedom."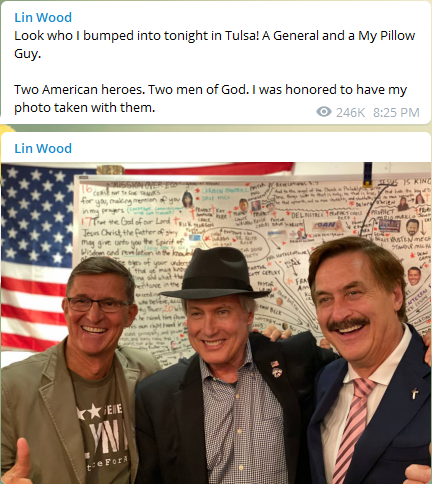 Lin Wood is now a leading voice in the fight for freedom, fair elections, and cleaning up voter fraud.
He has another month of campaigning until the SC Republican Convention on May 15.
Keep your eye on Lin Wood. He's got the eye of the tiger now.
The man is on a mission to expose the Deep State and all their corruption.
Becoming the leader of the South Carolina GOP would be an amazing victory.