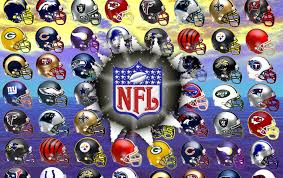 The NFL defended its decision to play a game Wednesday between the Baltimore Ravens and Pittsburgh Steelers, saying it was confident that a COVID-19 outbreak among Ravens players and staff had concluded and posed no threat for further infection.
"We can say with confidence that there is no active infection among the players, coaches, and staff on the Ravens sideline today," NFL chief medical officer Dr. Allen Sills said during a conference call two hours before kickoff.
All members of the Ravens' traveling party returned negative results during rapid point-of-care tests Wednesday morning. Before that, however, the organization had produced 10 consecutive days of at least one positive test, including at least 14 players. The Ravens were set to take on the Steelers without quarterback Lamar Jackson, among many other key players.
But Sills said the league had used its contact tracing tools, from electronic tracking devices to genomic sequencing to internal video, to project the Ravens' likely course of the transmission based on close contacts of positive individuals. The league's model came within one day of accurately predicting the end of the outbreak, Sills said. 
KEEP READING

Image Credit: Pixy.org