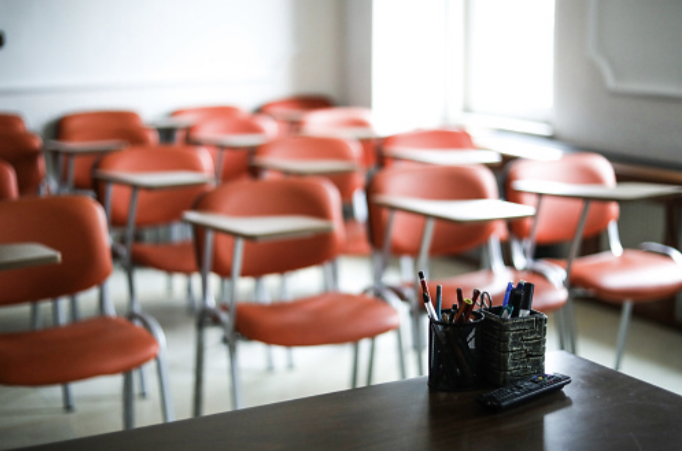 Parents have become increasingly concerned about their children's well-being during the pandemic. Numerous videos have surfaced of children speaking in courtrooms about the negative effects of wearing face masks. Additionally, many psychological studies show how important it is for a child to be able to see a person's face. Rightfully so, parents are worried about the brain development of their children during this time.

The two biggest concerns, it seems, are "vaccine" mandates and Critical Race Theory. The communists who run the public school systems seem to have an agenda to harm our children as well as divide them based on the color of their skin.

So it comes as no surprise the rate of enrollment in preschool and kindergarten has dropped 13% nationally. Parents seem to have decided to homeschool their children rather than inject them with apparent mystery poison or have them taught racism under the guise of political correctness.

Public school enrollment in 2020–2021 fell by 3 percent nationally compared to a year earlier, with pre-K and kindergarten jointly seeing a sharp 13-percent drop.

The stark numbers represent the biggest year-over-year decline in enrollment since the start of the century.

Pre-K saw a 22-percent decrease, kindergarten enrollment fell by 9 percent, grades 1–8 experienced a 3-percent drop, while grades 9–12 saw enrollment rise by 0.4 percent. The figures are preliminary, with the final results expected next spring.

NCES Acting Commissioner Peggy Carr said in a statement cited by K-12 Dive that the figures are "preliminary but concerning," adding that the enrollment drops were "widespread and affected almost every single state and every region of the country."

The agency's enrollment figures reinforce the view that the pandemic-related disruptions drove many families to switch to private schools or homeschooling.

The Epoch Times