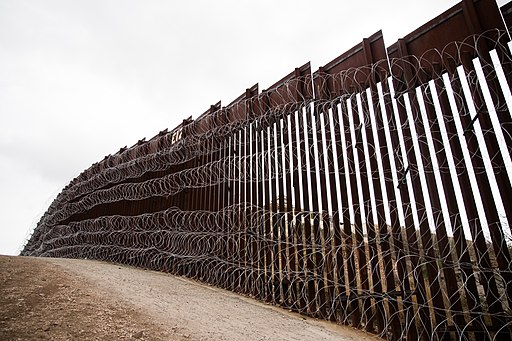 In Other News
On Wednesday, the Department of Homeland Security revealed plans to bypass 26 federal regulations to facilitate border wall construction in Starr County, Texas, a region witnessing a surge in unauthorized crossings.
This marks the current administration's inaugural deployment of an executive privilege, reminiscent of Trump's frequent resort to such measures for southern border projects.
In reaction, Trump commented, "Fascinating to observe Biden sidestepping countless environmental regulations, validating my decision to construct over 560 miles of the border wall (though they've quoted 450 miles inaccurately!). Historically, two things have always delivered results: wheels and walls!"
Throughout his term, Trump reallocated vast sums from defense and military infrastructure towards the wall, a cornerstone of his 2016 election campaign. However, Congress's reluctance to back the endeavor financially led him to invoke emergency powers.
Early in his tenure in 2021, Biden annulled Trump's southern border emergency declaration and subsequently reduced wall construction projects. The redirected funds either resumed their initial objectives or aided in mending environmental harms caused by the wall's erection.
Biden's leadership has exhibited a measured stance on immigration and border management, occasionally drawing flak from various political spectrums.
The recent past has seen the White House intensify its border measures. Just last month, in response to increasing calls from Democratic figures for more decisive action towards asylum-seekers, the Biden administration granted temporary protection to almost 500,000 Venezuelans in the U.S., safeguarding them from deportation. This also simplifies their path to secure job permits, a frequent appeal from several Democrats.
Additionally, the White House dispatched an extra 800 soldiers to assist with the rising number of migrants at the southern boundary. As of last month, alongside 24,000 Customs and Border Protection personnel and 2,600 non-uniformed officers, the Department of Defense has stationed about 2,500 state National Guard members, the White House reported.