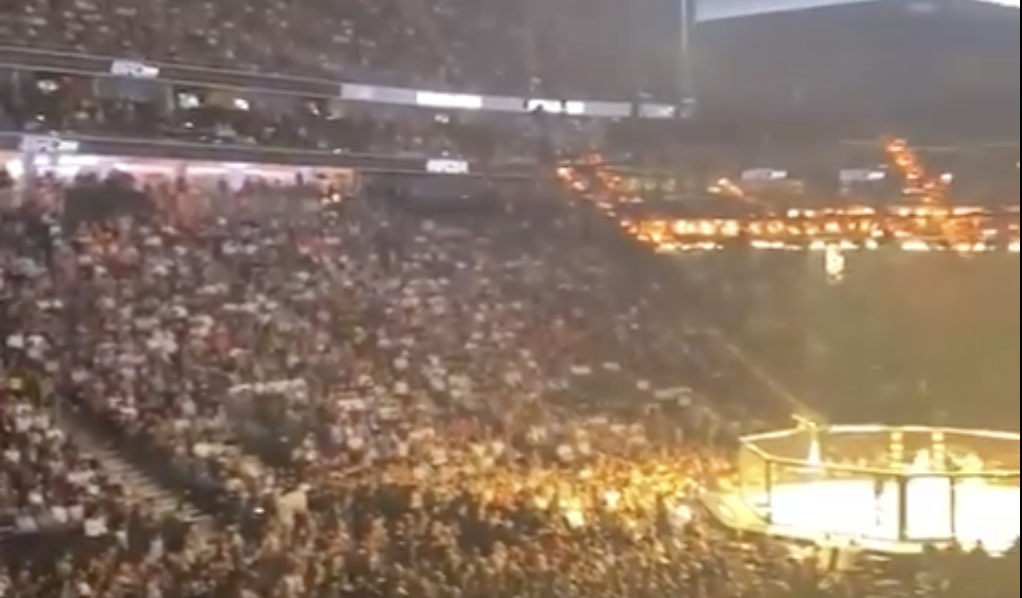 The election might have been stolen from Donald Trump, but America hasn't lost its love for him. During UFC 264, President Trump walked into a round of cheers from the crowd.
There were apparently a few Liberals who were angry about the reaction, but they were outnumbered!
Trump came through the fighter tunnel before the welterweight bout between Gilbert Burns and Stephen Thompson. The crowd was on its feet as he was escorted to his seat near the octagon, near where supporter and New England Patriots owner Robert Kraft was seated.

Despite the mainly pro-Trump crowd, there were some faint boos sprinkled in throughout. However, they were quickly drowned out as multiple "U-S-A" chants broke out.

USA Today
I'd be surprised to see Biden's supporters cheering for the USA if he showed up at any event. Many of them seem to hate America, so I don't believe they would cheer for it. Trump still has a ton of support, despite what the mainstream media would have you believe.