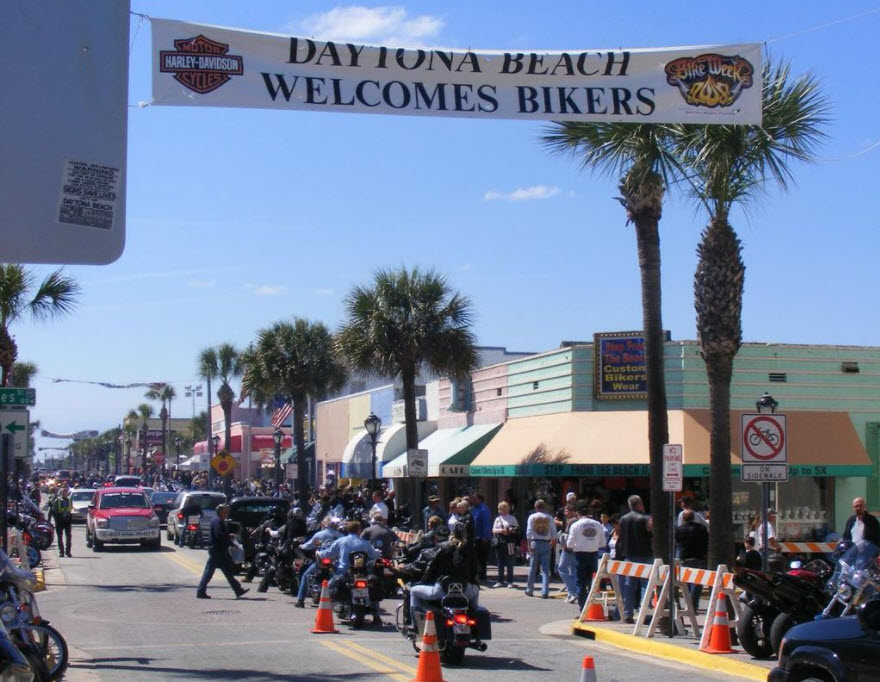 This past weekend, 300,000 bikers took part in the 80th annual Daytona Biker Week. The event meets in Dayton, Florida annually.
This year, the event went forward despite an ongoing pandemic and Joe Biden's recent warnings to "keep wearing a mask. Continue to social distance. Or else we will have to bring back restrictions."
The Daily Mail Photographer Nathanael Jones was at the huge rally and captured a bunch of great photos. Many people wearing MAGA hats and flying Trump flags and anti-Biden flags flexed their 1st Amendment rights during the festivities. And they didn't hold back in their expressions of defiance.
As you can see, the crowds are rocking and hardly anyone is seen wearing a mask.
In the Daily Mail article, a 52-year-old biker named John Saxon says, "I refuse to mask. Joe Biden ain't gonna tell me what to do. I have a constitutional right to do whatever the hell I want."
Here are some videos of the raucous party on wheels:
And the 80th Anniversary: Daytona Bike Week 2021 was a hot topic on Twitter: