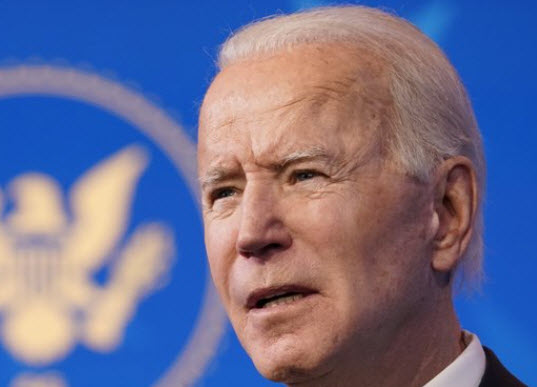 A Deputy Press Secretary for President Biden resigned on Feb. 13th for threatening a reporter who was going to expose his relationship with a third-party reporter working for Axios.
T.J. Ducklo was on a weeklong suspension without pay after telling a Vanity Fair reporter, "I will destroy you" after she was working on a story covering Ducklo's relationship with the Axios reporter who had covered Joe Biden's presidential campaign and transition.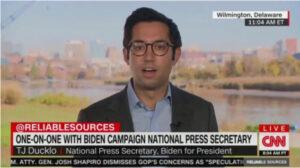 Reporters hammered White House Press Secretary Jen Psaki about this ugly personnel situation that went down less than four weeks into the Biden administration. The fact that Ducklo was suspended and never fired by Biden appears to be a hypocritical response based on what Biden said only a few weeks ago.
Remember what Biden said while conducting a virtual swearing-in of his new staff? "If you ever work with me and I hear you treat another colleague with disrespect, talk down to someone, I will fire you on the spot. No ifs, ands or buts."
This is a disturbing ordeal less than a month into a new administration. Democrats claim to be the Party for women's equality, and yet here we are so soon into a Biden presidency, and a Deputy White House Press Secretary was caught bullying and threatening a female reporter.
Sickening.
Many folks on Twitter feel the same way:
@JoeBiden What happened to "I'll fire you on the spot?" Covering for T.J. Ducklo was not what we hoped for when we voted for you. Clean up your act please!

— EdMuldoon (@EdMuldoon) February 14, 2021
Regrettably, an attempt at apology by T.J. Ducklo that reveals little deep thought, low character and ignorance about what he could have and should have communicated. The apology did his name, reputation and future little good. Problem should start immediately, not later.

— Reputation Quality (@RepQuality) February 14, 2021
The part of the T.J. Ducklo saga I don't get is, he really thought he could keep the relationship from the media? And he's a professional spokesperson?

— Alex Parker (@AlexParkerDC) February 14, 2021
T.J. Ducklo now has all the qualifications to be a CNN anchor.

— Buzz Patterson (@BuzzPatterson) February 14, 2021