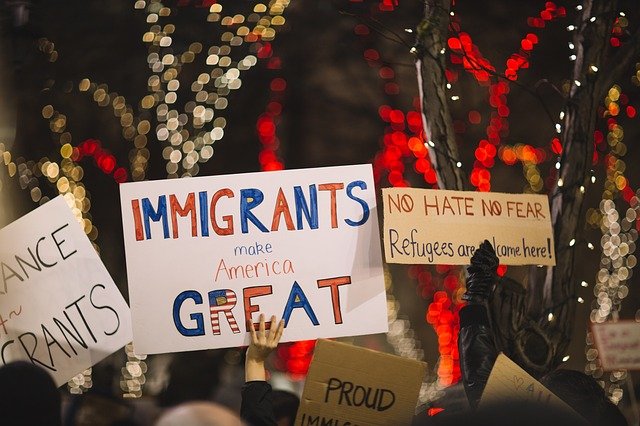 Joe Biden has just put up an "Open" sign on America's borders.
Today the Biden Administration announced that all border wall contracts using military funding have been cancelled.
The Biden administration is returning to the Pentagon billions in funds diverted by President Donald Trump to build the wall at the southwestern border, and plans to cancel all related construction contracts, an administration official told ABC News on Friday.

"Border wall construction under the previous administration tied up more than $14 billion in taxpayer funds, shortchanged our military, and diverted attention away from genuine security challenges, like human traffickers. Rushed and haphazard wall construction also resulted in serious life, safety, and environmental issues," the official said.

ABC News
Diverted attention away from things like human trafficking? Where do they think most of those traffickers come from?
It's unclear how Biden plans to help out Americans when he is more focused on removing obstacles for foreigners.
This development is not surprising, considering how much Democrats love illegal immigration. We likely won't see any hope for protection against the crisis until the 2024 election.