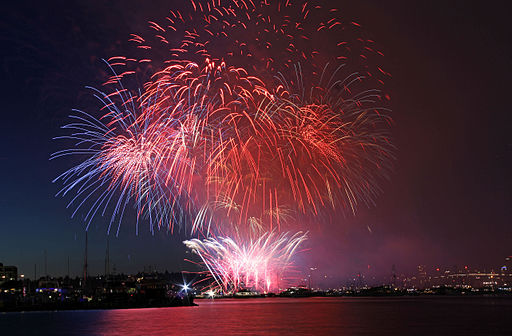 Like an abusive uncle threatening to take away his nephew's favorite toy to force the kid to eat spinach, Joe Biden intimidates America with a manipulative threat to achieve a personal agenda.
"President" Biden warned Americans on Thursday that more people must get vaccinated – or he will cancel Independence Day and ruin everyone's summer.
That's right – small outdoor gatherings, the ones Biden just told us a few weeks ago were going to be allowed, may be cancelled after all.
At the time of this reporting, the Centers for Disease Control and Prevention estimates that more than 51 percent of Americans ages 18 years and up have received at least one dose of a coronavirus vaccine.

Biden, however, said on Wednesday that's not good enough.

"Back on March 11, I outlined a vision of what America could look like by the Fourth of July — an America that was much closer to normal life that we left behind more than a year ago," Biden said. "To celebrate our independence from this virus on July Fourth with family and friends in small groups, we still have more to do in the months of May and June. We all need to mask up until the number of cases goes down, until everyone has a chance to get their shot."

The Blaze
Back in March, after Biden dangled the carrot of small Independence Day celebrations, he laid the groundwork for a potential bait and switch:
Wow. This administration appears hellbent on getting EVERYONE jabbed.
Even people that have already built up a natural immunity to the coronavirus.
What happened to science and common sense?
Meanwhile, Biden is threatening to take away America's most important holiday – the Fourth of July – in order to achieve his precious jab numbers.