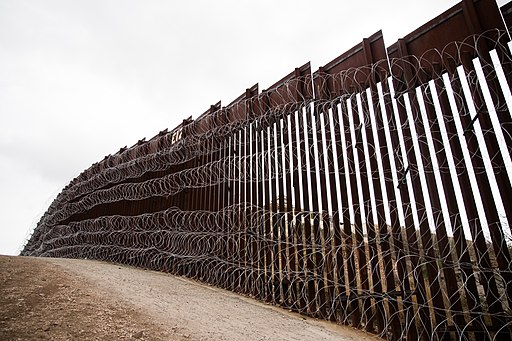 You. Just. Can't. Make. This. Stuff. Up.
According to the Washington Times, the Biden Administration is considering a new strategy to border security.
This idea of theirs is so brilliant. So revolutionary. It will blow your mind.
Okay, enough sarcasm.
What Biden is now looking at doing to solve the problem will shock conservatives.
You might laugh. You might cheer.
Alright, here it is: DHS may restart border wall construction to "plug the gaps."
LOL
What exactly are we watching here?
Sometimes it's hard to tell if we are reporting on a situational comedy or a presidency.
The DHS Secretary cannot even mention Trump by name. Of course, that history is being revised in real time. We are apparently supposed to forget that just a few weeks ago a Republican Senator was blasting Biden for shutting down border wall construction.
That Senator calling out Biden in mid-March pointed out that President Trump had built the wall to 90% complete.
So these "gaps" that need filling can be finished if the current administration has the will.
This situation is so absurd. Perhaps the Biden administration is finally coming to its senses?
Are you convinced Biden will do what's right and finish the wall? Express your opinions in the comments!