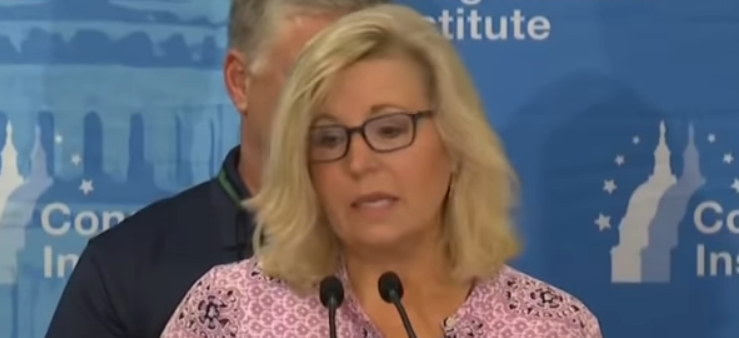 Liz Cheney gambled that double-crossing Donald Trump would make her more popular. She was wrong and she is getting VERY close to being booted from her position as conference chair.
WASHINGTON (AP) — Top House Republican Kevin McCarthy on Sunday publicly endorsed Rep. Elise Stefanik for the post of No. 3 leader, cementing the party conference's support of the Donald Trump loyalist over Rep. Liz Cheney, an outspoken critic of the former president for promoting discredited claims that the 2020 election was stolen.

AP
House Republicans could vote as early as Wednesday to remove Cheney, the highest-ranking woman in the Republican leadership and daughter of former Vice President Dick Cheney, and replace her with Stefanik, whose ascension has received Trump's backing.

Huffpost
President Trump had this to say:
"Liz Cheney is a warmongering fool who has no business in Republican Party Leadership. We want leaders who believe in the Make America Great Again movement, and prioritize the values of America First," Trump said in a statement. "Elise Stefanik is a far superior choice, and she has my COMPLETE and TOTAL Endorsement for GOP Conference Chair. Elise is a tough and smart communicator!"

Donald Trump
It's good to see Mr. Trump making so many gains. It seems that outside of the disgusting attacks from the liberal media (since he left office and was cancelled by big tech), he thrives even more.