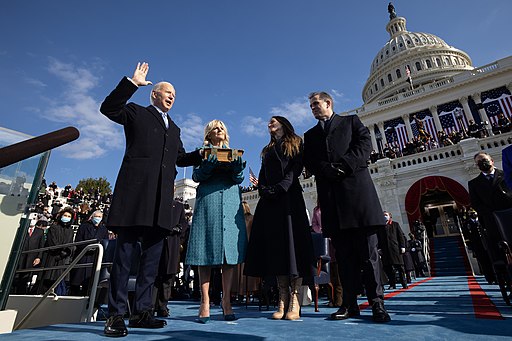 Evidence continues to pile up showing just how deep Hunter Biden was involved with Joe Biden while Joe was Vice President. Together, business deals were made.
Joe Biden entertained his son's business associates in the vice president's office, including Mexican billionaires Carlos Slim and Miguel Alemán Velasco.

The then-vice president also flew Hunter and his partner Jeff Cooper on Air Force 2 to Mexico City in 2016 where Hunter arranged to meet Alemán's son for meetings over a 'flippin gigantic' business deal.

Daily Mail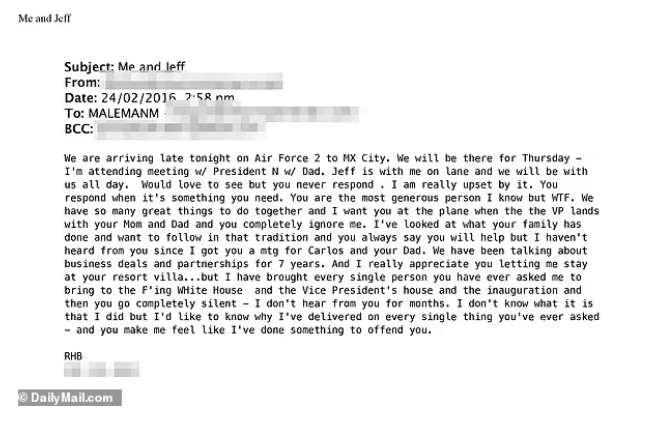 The revelations, laid bare in photographs and emails on Hunter's abandoned laptop, are the latest in a growing body of evidence calling into question the president's claim that he never spoke about business with Hunter.

In the light of shocking documents uncovered by DailyMail.com from the laptop, the president now faces serious questions – not just whether he knew about Hunter's controversial business dealings, but also whether he was involved in facilitating them himself while vice president.

The White House continues to fail to respond to any of our questions.

Daily Mail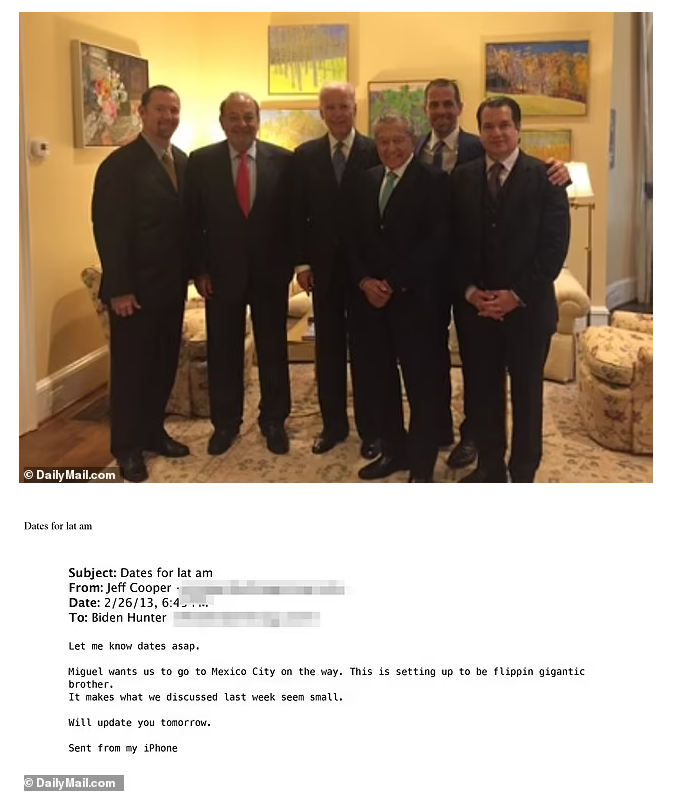 The article goes into more details about Hunter and his friendship with Jeff Cooper. The two of them devised a plan in 2013 to invest in multiple businesses throughout Mexico and Latin America, using the VP (Biden) to arrange meetings with many high rollers, including Latin American billionaires Miguel Aleman Magnani and Carlos Slim.
When all this was happening, Hunter also joined the board of Ukrainian gas company Burisma, which made Hunter even more money.
Outrageous.
Will this corruption ever be dealt with properly?