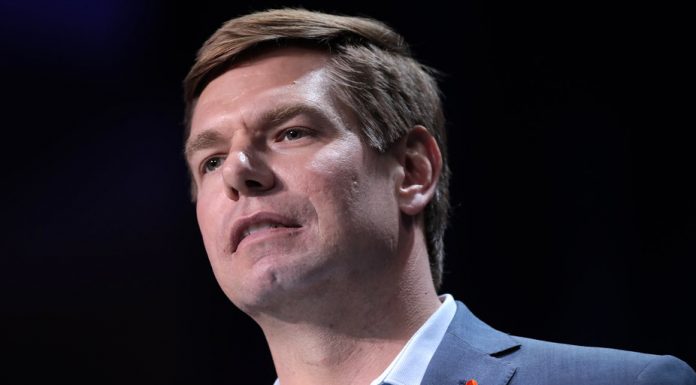 Who knew that political campaigns needed limos, fine food and alcohol to elect a candidate? Well, that seems to be the case with a Democrat from California.
The campaign of Rep. Eric Swalwell (D-CA) spent thousands of dollars on alcohol and limousine services, according to recent financial disclosures.

The Swalwell for Congress committee spent $4,051.32 at AA Limo Service LLC between April 6 and May 27. In addition, it 'invested' $5,058.32 at two wineries and a brewery.

He also spent over $7,000 at luxury restaurants and steakhouses in D.C. And there was a bill for $21,160.75 at the Ritz-Carlton Half Moon Bay. That's interesting, because It's where Swalwell's wife, Brittany Watts, worked as director of sales.

These disclosures follow another recent report that a special interest group paid for Swalwell's trip to Qatar. He took the trip with other members of Congress, and was funded by the U.S.-Qatar Business Council, which spent $84,000 on the lawmakers.
The House Ethics Committee gave lawmakers its approval for the trip. However, House rules prohibit special interest groups from funding separate entertainment activities during these trips.
Swalwell also had a close relationship with a woman suspected of being a Chinese spy. Democrats in Congress gave him a pass for this affair, but Republicans demanded he lose his position on the House Intelligence Committee.
Senator Rand Paul said this back in December:
"He was the most over-the-top critic of President Trump on Russia collusion, and it turns out, he's sleeping with a Chinese spy. I mean, my goodness. The hypocrisy. It's appalling, and he really should be red-faced and ashamed of himself and really, probably ought to just resign from Congress."
The reckless spending, trip to Qatar, and the affair show a pattern of bad ethics.
Some people may say it's just "business as usual" for a member of Congress. However, if 'we the people' don't speak up against this kind of behavior, it'll keep going.
Should Congress punish Rep. Swalwell for any – or all – of these infractions?
Tell us what you think in the comments section below.