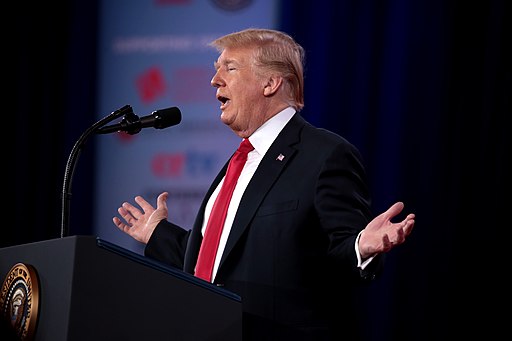 The Democrats are still obsessed with Donald Trump.
Getting Trump out of office and branding his followers as insurrectionists wasn't enough.
Trump derangement syndrome is alive and well, according to legal experts.
These legal experts are picking up signals, and the signals they see are troublesome for Trump.
Here is why legal experts believe Donald Trump is preparing for subpoenas or indictments, according to The Washington Insider:
Manhattan District Attorney Cyrus Vance Jr. is adding a forensic accountant to his investigation of old Trump financial deals and taxes
Vance is not running for another term and "just might want to end his already-illustrious career with a bang."
Fulton County District Attorney Fani Willis is wrestling over documents from Georgia GOP Sec. of State Brad Raffensperger
Willis is a Democrat in a heavily blue county. Most members of a grand jury or criminal trials will likely be oppositional to Trump.
The General Services Agency turned over records to the House Transportation Chairman Peter DeFazio, pertaining to the Trump International Hotel lease of the Old Post Office Building.
Trump's former White House lawyer will cooperate with congressional investigations
Since their agenda is failing miserably – from the economy to immigration – a fresh attack on Trump will be just the distraction the Democrats need.
The lamestream media will eat it up.
Those interested can support President Trump's legal defense fund here.