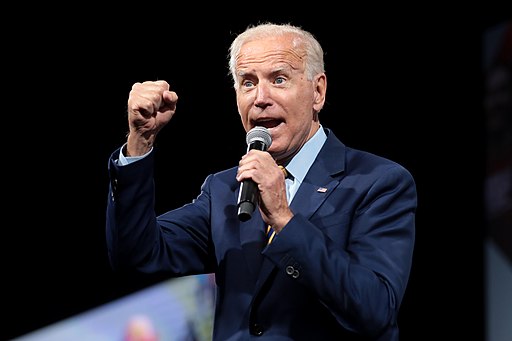 White House Calls GOP Impeachment Inquiry 'Unconstitutional Harassment'
On a recent Friday, the White House responded to a series of subpoenas issued by House Republicans. The subpoenas are part of an inquiry that the Republicans describe as an impeachment investigation into President Biden. The White House, however, contests this characterization, labeling it as unconstitutional and deeming it "Congressional harassment" for political reasons.
Richard Sauber, the president's special counsel, addressed a letter to the chairs of the House Oversight and Accountability Committee, James Comer (R-Ky.), and the House Judiciary Committee, Jim Jordan (R-Ohio). In this letter, Sauber argued that the subpoenas and requests for interviews, purported to be part of an 'impeachment inquiry,' lack legitimacy as the House of Representatives has not authorized such an inquiry. Sauber accused the Republican leaders of distorting facts and ignoring evidence that contradicts their claims, suggesting that their motivation is to impeach the President rather than conduct a genuine inquiry.
The GOP's investigation primarily revolves around the business dealings of Biden's family, particularly his son Hunter Biden and brother James Biden, scrutinizing if the President benefited or assisted them during his vice-presidential tenure. This inquiry also includes the investigation into Hunter Biden's tax crimes, which, according to IRS whistleblowers, was delayed inappropriately.
Despite the lack of a House vote to officially start an impeachment inquiry, House Republicans have been conducting investigations into Biden throughout the year. The intensity of these investigations escalated after Kevin McCarthy (R-Calif.), the ousted Speaker, indicated that these probes fall under an impeachment inquiry to lend more legal weight to their demands.
Sauber, in his letter, also referenced a 2020 opinion from the White House Office of Legal Counsel under President Trump, which stated that a House resolution is constitutionally required before a committee can use compulsory processes in an impeachment. He also noted that the new Speaker, Mike Johnson (R-La.), had previously criticized the initiation of an impeachment inquiry into Trump without a House vote.
The White House firmly views the impeachment inquiry as a politically motivated maneuver. Sauber urged the Republican leaders to reconsider their actions and withdraw the subpoenas and interview requests, offering to cooperate with legitimate oversight inquiries through appropriate constitutional processes.
However, Comer, in response to the White House letter, insisted on transparency from the President and his staff, suggesting that the investigation has uncovered facts contradicting the White House's narrative. He also expressed his determination to hold President Biden accountable.
The Judiciary Committee, responding to the White House's stance, expressed its commitment to uncovering the truth through its inquiry, suggesting that the White House's response indicates fear of what the investigation might reveal.