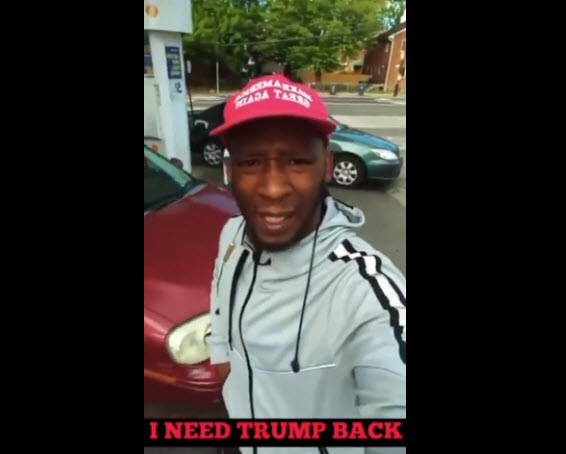 Not sure who this young man is, but he is angry, that's for sure.
And for good reason: this black man is pissed off that his community is quietly waiting in gas lines, and struggling financially. His community is waiting for the 1 million new jobs Biden promised. He rants how everyone in his neighborhood is waiting for a raise in food stamps.
The man storms around the exterior of the gas station where dozens of cars sit waiting for some gas. Proudly wearing a MAGA hat, the man loudly rips Biden voters a new one. He challenges any Biden voter lurking around the gas station to explain why they would want what Biden has delivered.
WATCH WHAT HAPPENS (WARNING: LANGUAGE):