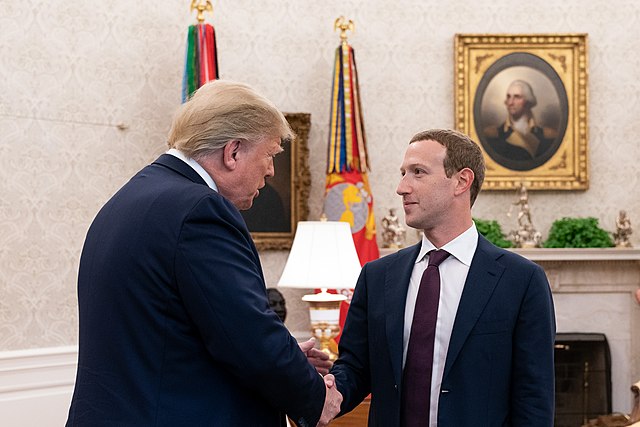 Back on January 7, Facebook made the decision to ban Donald Trump from their platform. Facebook CEO Mark Zuckerberg described the ban as "indefinite."
Zuckerberg released a statement the following day saying this:
The former President had a ginormous following on his Facebook page – 35 million people. However, Facebook used what took place at the Capitol on January 6 as their excuse to kick Trump off their heavily trafficked platform.
Facebook "Supreme Court" Will Decide Trump's Fate This Week
Facebook has an internal team called the Oversight Board, which is described to be similar to the Supreme Court, in that the Oversight Board can overturn moderation decisions previously made by Facebook leadership.
On Wednesday, May 5 at approximately 9:00 a.m. EDT, Facebook's Oversight Board will deliver its decision on Donald Trump's future with Facebook.
Surprisingly, Trump may have a chance to return to Facebook.
Or, is this just more theater from the libs like Zuckerberg?
What do you think?