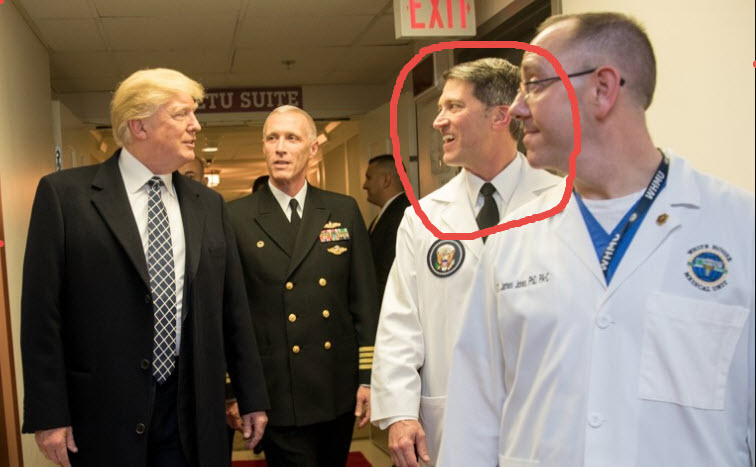 "Something's not right!"
Those are the exact words in today's tweet from Dr. Ronny Jackson.
Unfortunately – Jackson is talking about Joe Biden's health.
Here is his full statement:
Dr. Jackson is a physician and retired Navy rear admiral who joined the White House medical unit in the mid-2000s under George W. Bush, and served as Physician to the President from 2013 to 2018 under Barack Obama and Donald Trump.
Dr. Jackson was elected to the U.S. House of Representatives in 2020. He represents the 13th district of Texas.
Of course, the Left is trolling Dr. Jackson's tweet. And the mainstream media continues to cover for Biden as he keeps a light schedule, set up with smoke and mirrors to make the President look busier than reality.
Most Democrats will tell you that Biden's fall on the stairs last Friday was caused by the wind.
When President Trump was in office – the media constantly speculated and threw out accusations of mental health issues, Parkinson's – even adderall abuse.
Now that Biden's in office – the media see's no red flags.
Once upon a time, the press cared about the physical and mental fitness of a president.

Recall that an entire news cycle was made out of a video that showed Trump walking slowly down an outdoor backstage ramp.

Here's the New York Times headline that came out of that: "Trump's Halting Walk Down Ramp Raises New Health Questions."

And here's the paper's headline after Biden ate it on the steps: "Biden is 'doing 100 percent fine' after tripping while boarding Air Force One."

Nothing to see here, folks!

New York Post
Media conservatives are not buying the "all is well" narrative dished out by Democrats.
Are you buying the narrative that Joe is healthy as a horse? Let us know in the comments.