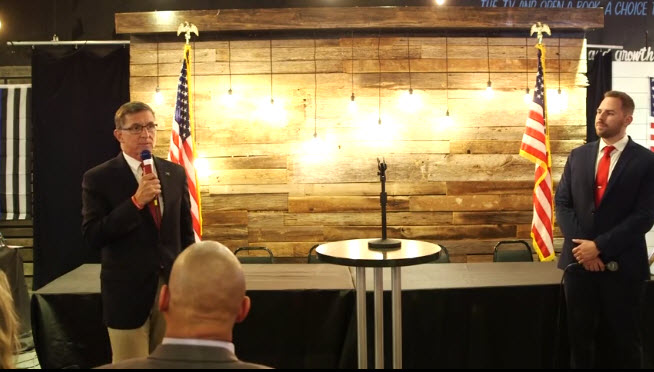 You may have heard this particular rumor in online chat rooms – it's scuttlebutt that has been going around for years.
Call it a rumor, or a common theory – here it is: the United States was converted decades ago into a "corporation" and is no longer a "republic."
We won't go deep into it here. However, on Tuesday, General Michael Flynn was giving a talk and a lady in the audience asked him about this idea that the U.S. was now a corporation, not a republic.
His answer is creating quite a stir. Here it is:
If you would like to hear Flynn's talk in full context, here is the video: