Two men smuggled a giant Trump banner into a Yankees baseball game and unfurled it from one of the upper decks. The banner said TRUMP WON with the the words SAVE AMERICA underneath.
The spectacle was immediately photographed and filmed and shared on social media by dozens of fans in attendance. Check it out…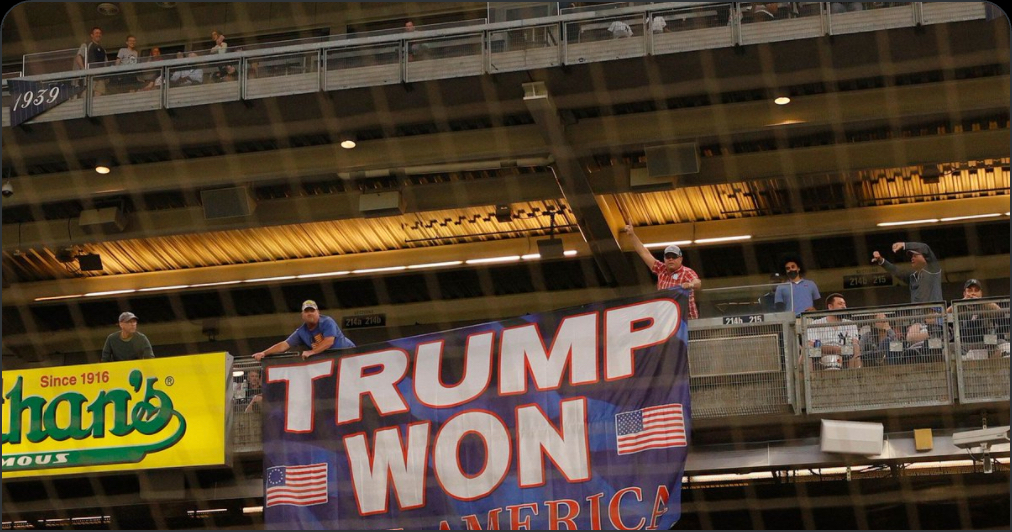 One of the two men appears to be Dion Cini. He wore a body cam and posted the footage of the unfurling of the banner and the events that followed.
Some cheered the men as the banner was let down. Then a chorus of boos overtook the cheering — which is probably to be expected in a place as liberal as New York City.
Twitter user @GrandOldMemes came up with a clever twist by photoshopping Leonardo diCaprio's face onto the men's bodies (see 2nd photo below):
The two men were ultimately detained and removed from the stadium by security. But not before they spread their message to hundreds of thousands of people.
Mission accomplished!