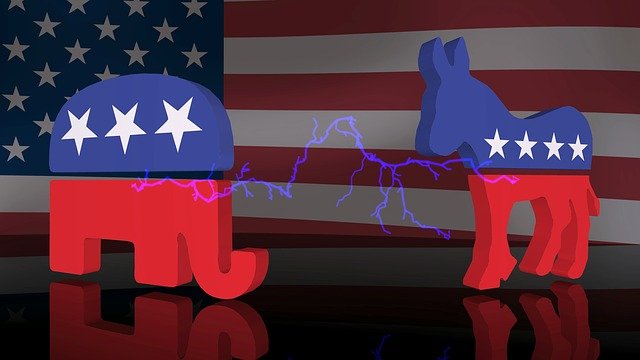 Sometimes you wonder what Democrats are thinking. Then again, some folks argue that Democrats aren't thinking at all, but to be fair to them, there was some serious long-term thinking put in to pull off the 2020 election (and that statement is true whether or not you believe that massive election fraud stole that election from Republicans).
But there are some states where it just doesn't make sense for Democrats to even try. Why? Because the Republicans in office are incredibly popular, and it would make more sense for Democrats to focus on consolidating their power in states that are already blue.
We have one such irrational situation coming up, now, in Florida. Zachary Stieber writes,
Rep. Charlie Crist (D-Fla.) announced Tuesday he will try to beat incumbent Gov. Ron DeSantis in 2022.

Crist, 64, was elected governor of Florida in 2006 as a Republican. He later became a Democrat and lost in the 2014 gubernatorial election to Rick Scott.

In a launch video, Crist highlighted what he sees as his top accomplishments as the top official in the state, including protecting swaths of the Everglades, cutting property taxes, and expanding healthcare for children. He played a clip of former Democrat President Barack Obama praising him before attacking DeSantis, 42, a Republican.
Now, you would think that Crist would know better, considering that when he was governor before, he was a Republican. There seems to be a pattern here: Florida elects Republican governors.
He should already understand this pattern since he lost when he became a Democrat.
Of course, Republicans nailed Crist in their reply. Again, from Stieber:
Republican Governors Association spokesperson Joanna Rodriguez panned Crist's entry into the gubernatorial race.

"The only thing about Charlie Crist that hasn't changed since his last two runs for statewide office is that Florida still can't trust Charlie," she said in an emailed statement. "Floridians have rejected Crist as a statewide candidate twice already and, whether it's in the Democratic primary or the general, they'll do the same again this time."
We'll see if Crist can pull off what Stacey Abrams thought that she could pull off in Georgia and didn't (she still hasn't acknowledged her defeat, has she?), but the fact of the matter is that Florida is doing better in every measurement than every blue state. It just seems incredibly unlikely that Crist will beat DeSantis.
What do you think? Does Crist stand a chance or is this more Democrat wishful thinking? Comment below.