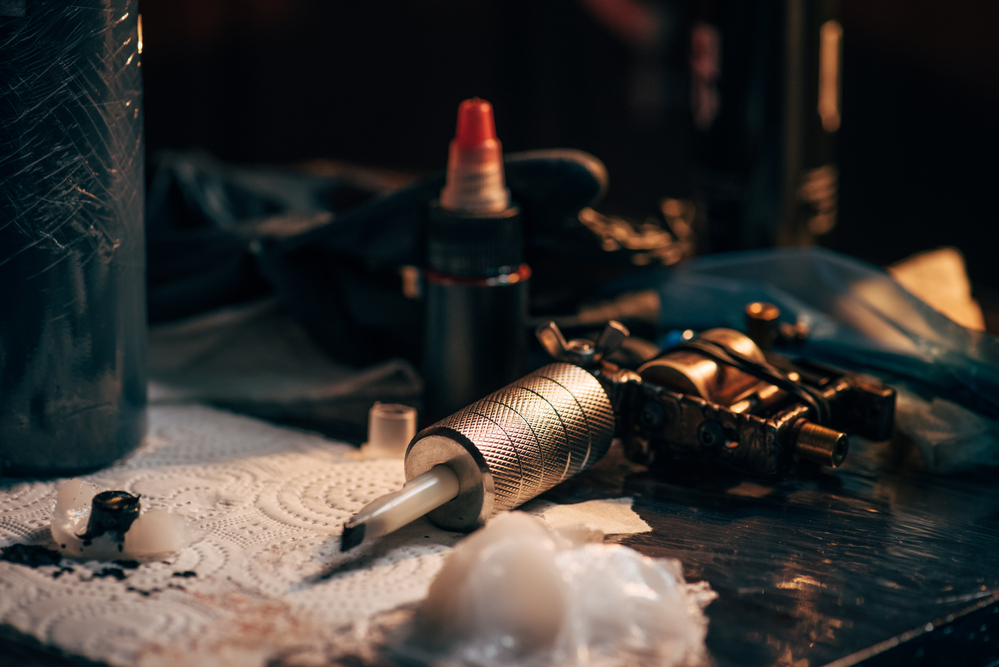 An extreme body modification fan has unveiled his latest transformation.
Michel Faro do Prado, 44, has been undergoing a number of procedures to achieve his "sinister creature" look.
And now the 
tattoo artist
 has taken his transformation even further – by completely removing his nose.
In his recent 
Instagram photos
, Michel has a gaping hole in his nose with a large piece of it being removed and stitched up.
Details of the procedure remain unclear and the risks or health complications of the surgery are unknown.
Michel's wife, who specializes in body modifications, helped him to achieve his unique look.
And now she claims he's "only the third person in the world" to have completely removed their nose.
He previously said: "I have been a tattoo artist for 25 years, most of my tattoos I get from artists and professionals who I have paid.
"I focus on blockwork and brutal tattoos, which are types of tattoos where you ink a large part of your body.
"But my wife specializes in the area of modifications and the idea is for me to become her masterpiece when it comes to tattooing." 
KEEP READING

Facebook has settled a class-action lawsuit to the tune of $650 million over accusations that it illegally mined the biometric data of users in Illinois in violation of that state's laws.
A class-action litigation website
 focused on the case states that "Facebook users located in Illinois for whom Facebook created and stored a face template after June 7, 2011" may be entitled to up to $400 under the settlement.
The company was accused of violating the state's Biometric Information Privacy Act when it allegedly "collected and stored the biometric data of Facebook users in Illinois without the proper notice and consent" required by the statute. 
KEEP READING