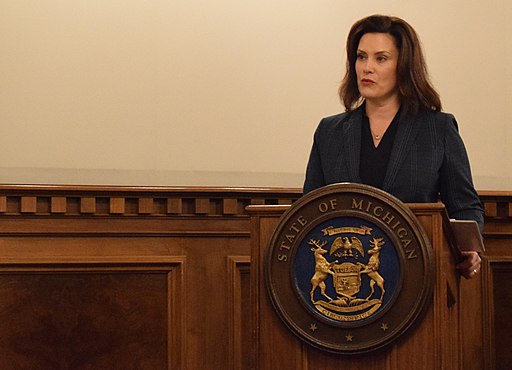 Michigan Governor Gretchen Whitmer has been one of the most notorious Governors through the pandemic starting in 2020.
She imposed some of the strictest state lockdowns in the nation – and continues to do so.
Recently, Whitmer was caught going on a secret vacation to Florida while her state of Michigan experienced a Covid surge.
Michigan's Governor told Michiganders to stay home and avoid traveling, while she did exactly the opposite.
Whitmer even had the nerve to blame Michigan's Covid surge on "snow birds" traveling from the Sunshine State up to Michigan.
What did Gretchen do on this mysterious trip?
What's funny about this trip is the timing: Whitmer went on her "personal trip" during the time known as "spring break."
The Governor's spokeswoman Tiffany Brown wouldn't go into much detail about the trip, but did deny that it was a pleasure trip.
Brown said Whitmer "did not go on spring break," but traveled "to assist her elderly father who is battling a chronic illness," according to a report from Detroit Free Press. Brown added that Gov. Whitmer has left the state three times in the last six months.

The Gateway Pundit
Somehow, the Michigan Republican Party got a scoop that Whitmer's staff were following their boss's lead:
Whitmer had the nerve to run to every media outlet she could and demand the people in her state stay home and wear a mask.
She is quick to blame Florida "snow birds" for Michigan's coronavirus surge without offering any proof.
WATCH:
What a creep.