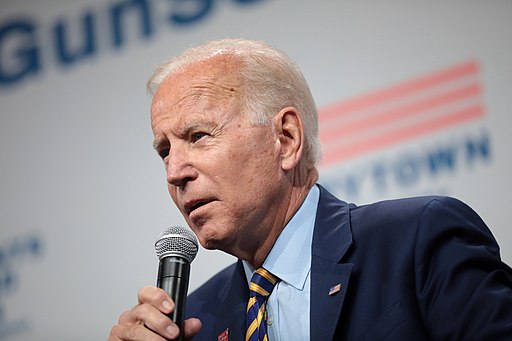 American freedoms guaranteed in the constitution are under attack by politicians who don't respect our nation's sacred laws.
Since January 20th, Biden's overreach into our lives keeps expanding.
From Covid19 regulations that attack our constitutional rights to assemble, to our right to run a business – Biden chips away constantly.
As for the 2nd Amendment? Forget where Joe Biden used to stand on gun rights in the past.
He's a gun grabber now.
The President is expected to announce his anticipated gun control measures on Thursday, April 8.
Liberals are giddy about what's coming.
These gun restrictions will be done through executive orders. Why? Because even a Democratic-controlled Congress would have a hard time passing legislation of this magnitude.
What is Biden about to do?
According to Politico, the White House confirmed Wednesday evening that these executive orders will include the following:
This Governor is fighting back.
As a countermeasure to these executive orders, Arizona's Republican Governor signed HB2111 – a bill that prevents local and the state government in Arizona from enforcing Biden's executive gun control actions.
The United States is an amazing country. Our system is set up to allow individual states to pass their own community laws that can override edicts from D.C. Americans need to know this, get involved in their local politics and push back on these far left attacks to our freedoms.
Let's hope more states follow after Arizona. Texas and Florida are two strong possibilities.
What's your take on Biden's gun control plans? Share them in the comments.