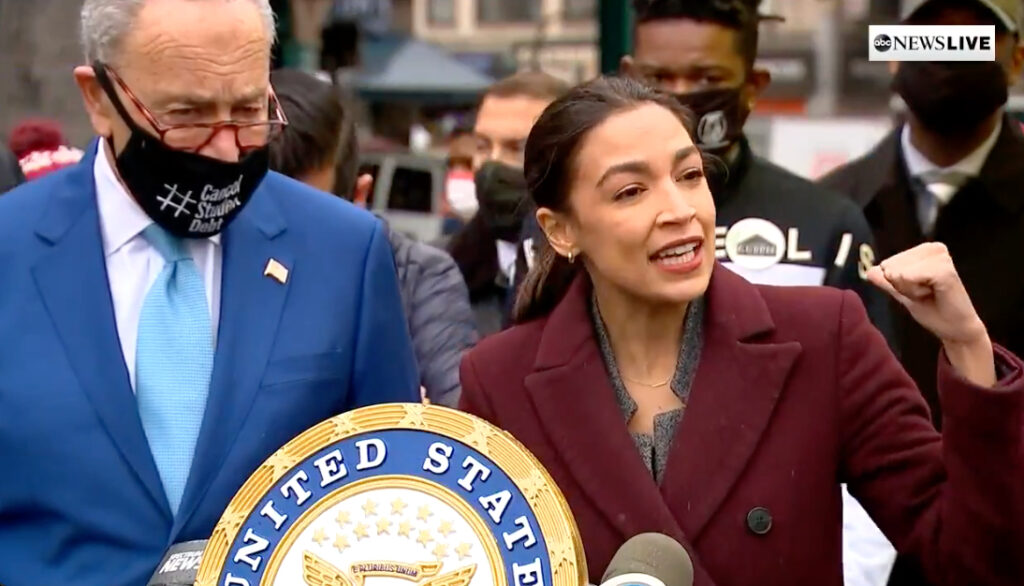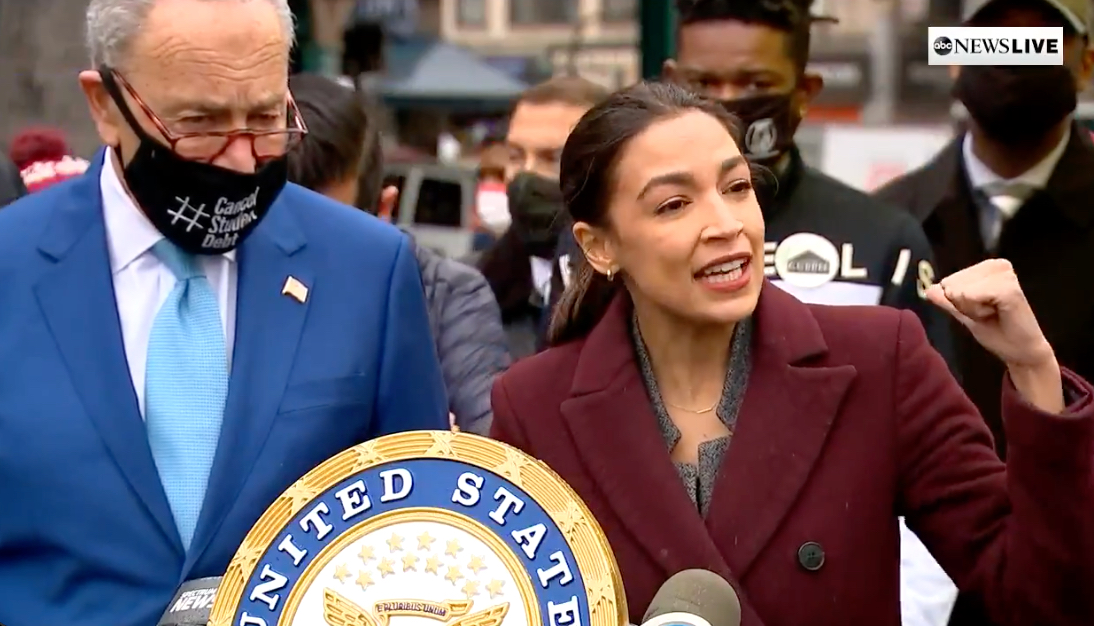 Senate Majority Leader Chuck Schumer and Rep. Alexandria Ocasio-Cortez are touting a new FEMA program that literally pays people to inflate the COVID-19 death tally.
If you merely suspect a loved one died of coronavirus, or you think coronavirus was a contributing factor, you can update the cause of death listed on the death certificate. Once you do this, you could be eligible for a reimbursement from FEMA of up to $9,000 per deceased individual and $35,500 per application.
Relatives of individuals who died in the "early days" of the coronavirus pandemic will be able to seek amended death certificates that show COVID-19 as a contributing cause of death in order to receive reimbursement for funeral costs under a new FEMA program, according to Senate Majority Leader Chuck Schumer and Rep. Alexandria Ocasio-Cortez.

"Your loved one should have COVID on their death certificate, anywhere listed either as their primary or contributing cause of death," said Ocasio-Cortez, a New York Democrat, on Monday during a news conference with Schumer. "In those early days, we know that so many people didn't know what was COVID and what wasn't.

"You can go back to the institution that issued the death certificate, the hospital, the physician, etcetera, and you can have your death certificate edited in retrospect knowing what we know now about COVID. So if your loved one's death certificate doesn't have COVID listed, you can have it put in." 

Just The News
The money for this new funeral reimbursement program comes from the $1.9 trillion American Rescue Plan, which Democrats passed in March. Surviving family members can file for funeral reimbursements as far back as January 20, 2020.
Ocasio-Cortez did little to hide the fact that this is nothing more than a government handout to buy influence with minorities, immigrants, and low-income voters. There's even a toll-free hotline to encourage people to call.
"This is one of the first programs… that will allow mixed status and undocumented families to get some semblance of relief after feeding this country, after cleaning our schools, after serving and holding up this community," she said. "This community got nothing in relief, very little. I am so proud of the tireless work and pushing that it took to make sure that up to $9,000 of relief will now be available to almost every family in this country."
What do you think of this new FEMA program? Do you think it's a good idea to pay people to change death certificates and inflate COVID death numbers?