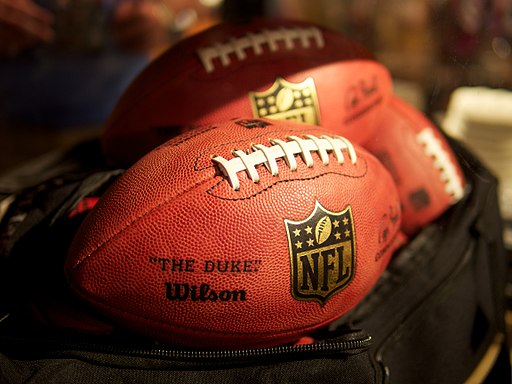 One NFL coach is standing firm with his decision despite pressure coming down from the league office.
Rick Dennison – Minnesota Vikings Assistant coach – refuses to take the COVID vaccine and has walked away from his coaching job.
According to Courtney Cronin of ESPN, Rick Dennison is no longer on the Vikings staff after refusing to receive the COVID vaccine. For all Tier 1 staff — which includes coaches, front-office executives, equipment managers and staff — the vaccine is a requirement. 

It is believed that Dennison is the "first NFL position coach to leave his team after choosing not to receive a vaccine," as ESPN notes, but the exact circumstances of his departure remain unclear. 

Daily Wire
Several prominent players throughout the league have tweeted support for Dennison.
Here are some player reactions to Dennison's resignation according to Daily Wire:
There are many players who have refused to get the COVID vaccine. Although the NFL is not mandating the shot – the league is making daily life for these players tougher and inconvenient:
For players who have been fully vaccinated, nearly all restrictions have been relaxed. Masks and daily testing will no longer be required, travel restrictions have been lifted, they will be allowed to eat in the cafeteria with other vaccinated individuals, and no restrictions will be placed on social/media/marketing/sponsorship opportunities, among other things. 

For players who have not received the vaccine or are yet to be fully vaccinated, life in the NFL will be different. 

COVID-19 testing will be required every day, masks must be worn when at the team facilities and while traveling, they may not use the sauna/steam room, leaving the team hotel to eat at restaurants is prohibited, and no social/media/marketing/sponsorship activities will be permitted.

Daily Wire
One of the biggest stars to openly question the vaccine and refuse to take it is DeAndre Hopkins of the Arizona Cardinals. He is now questioning his future in the league:
Hopkins tweet received multiple tweets of support.
NFL all-pro cornerback Jalen Ramsey said on Twitter:
Super Bowl Champion running back Leonard Fournette tweeted, "Vaccine I can't do it…" But he deleted the tweet soon after posting.
Coach Dennison was an NFL coach for 27 years. His teams included the Denver Broncos, Houston Texans, and Baltimore Ravens.