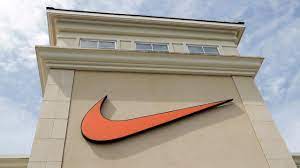 We've known for awhile that LeBron James, Mark Cuban and the NBA wouldn't criticize a certain foreign nation. That's because this country did about $200 million in business with the league, before the Covid pandemic shut down pro sports last year.
And with over a billion people, it has the potential to do a lot more business. Of course, I'm talking about Communist China.
Now an iconic American brand said in its latest earnings call that it's also loyal to the Middle Kingdom.
Last week, Nike CEO John Donahoe called the sportswear giant a "brand of China." Here's an excerpt from the call:
"We are the largest sport brand there, and we are a brand of China and for China. And the biggest asset we have in China is the consumer equity. Consumers feel a strong, deep connection to the NIKE, Jordan and Converse brands in China. And it's real."
Donahue went on to say that Nike had a long-term view of its operations in China, And that the company intended to keep investing in its China operations
This followed Chinese criticism for a company press release earlier this year that Nike doesn't use materials from forced labor areas. The most notable one is the Xinjiang Uyghur Autonomous Region (XUAR).
U.S. and other Western countries responded to the forced labor allegations with sanctions. Nike's statement was resurfaced and led to calls among Chinese consumers to boycott Nike and other companies, such as H&M.
Critics have wondered how far companies like Nike have to "bend" their business practices to satisfy the Chinese government. And for good reason.
With over a billion people, US corporations can't afford not to do business in China. And they don't want to do anything that would jeopardize access to this market.
However, Donahue's statement is a little disturbing. How many people will have to suffer and work under slave labor conditions to make an affordable product? And going forward, will Nike's business practices favor China more than the United States?
Tell us what you think in the comments section below.