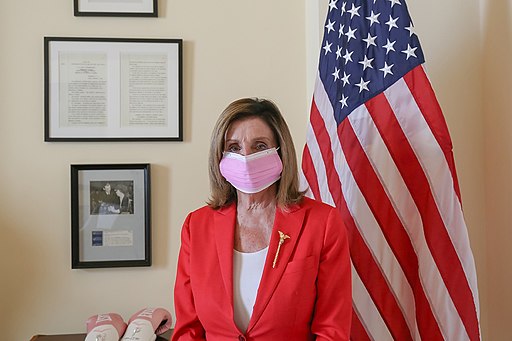 Nancy Pelosi has been known to play politics before.
First, there's the January 6th Committee which is designed to demonize Donald Trump even more.
But now she's gone too far.
Pelosi is banning two of the five GOP picks from serving on the January 6 Committee.
Pelosi said Wednesday she won't appoint Reps. Jim Jordan from Ohio or Jim Banks from Indiana – two strong allies of former President Donald Trump – to the committee formed to investigate the cause of the Jan. 6 Capitol riot and make recommendations on preventing future violence.

Fox News
Pelosi is showing her colors by trying to stack this fraudulent process in the Democrat's favor.
GOP Leader Kevin McCarthy hit back at Pelosi:
"Unless Speaker Pelosi reverses course and seats all five Republican nominees, Republicans will not be party to their sham process and will instead pursue our own investigation of the facts," McCarthy said in a statement. 

Fox News
With every day that passes, it becomes more and more apparent that the Democrats are placing politics above the country.