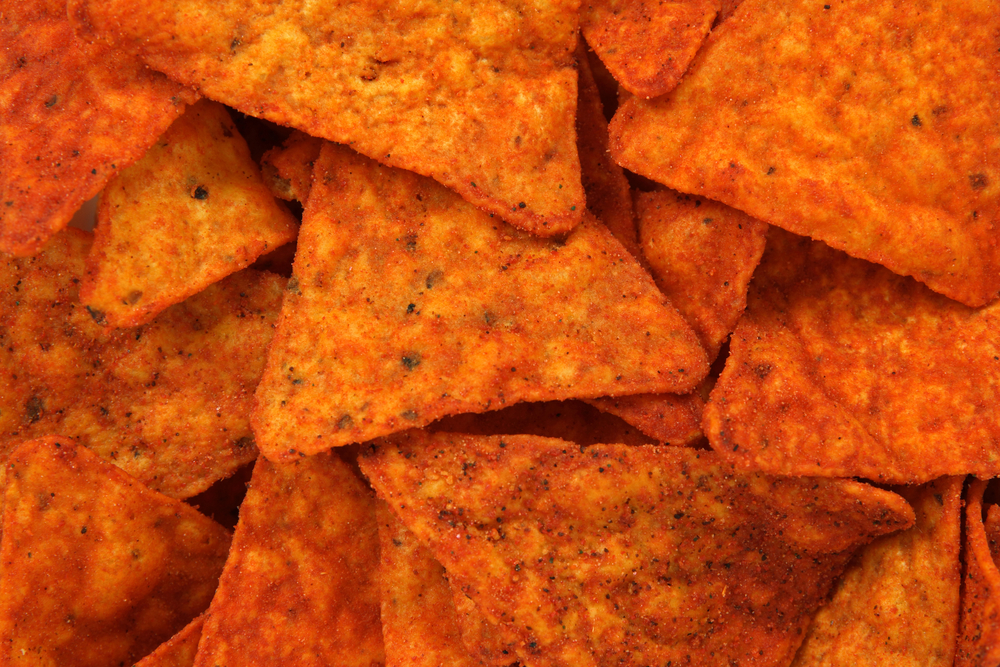 If the rumors are true, your favorite discontinued Doritos may be revived in the New Year. Frito-Lay is reportedly starting up production of 3D Doritos once again, and the beloved '90s snacks could make a comeback as early as Jan. 18.
Though 3D Doritos claimed legions of '90s kids as fans, they were sadly discontinued at the start of a new decade. For those of you who never got a chance to try them, 3D Doritos were puffy triangular hollow shells that came in Jalapeño Cheddar, Nacho Cheese, and Zesty Ranch flavors. (Related: 8 Grocery Items That May Soon Be in Short Supply.)
While the company hasn't officially confirmed the news to the public, too much seems to be known about the re-release of the beloved snack for it to be merely a rumor. According to @CandyHuntung, a popular Instagram account delivering reliable snack news, the snacks are being reintroduced under the name Doritos 3D Crunch, and the flavors are getting an upgrade, too. This time around, you'll be able to enjoy the puffy triangles in Chili Nacho Cheese and Spicy Ranch versions. Spicy! 
KEEP READING