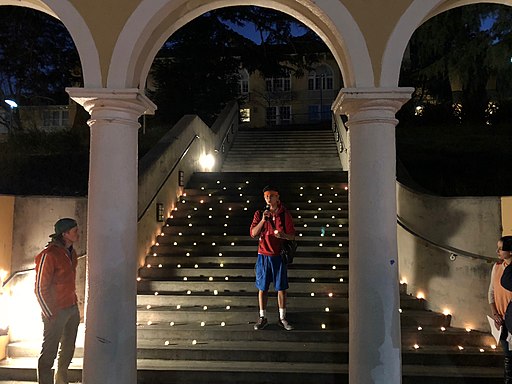 Biden already let Americans know his administration and his Democratic Party will be prioritizing gun control these next two years.
On Saturday, the Left jumped on the February 20th date to push their gun control agenda, which is the three year anniversary of the Parkland, Florida school shooting.
The St. Louis Post Dispatch–a known Democratic Party surrogate–printed an editorial on the 20th calling for Biden to "make the left's dreams come true."
The Post Dispatch editorial calls for "universal background checks and other rational reforms."
We know Democrats rarely exercise rational thought.
Much has already been published on the follies of universal background checks–they would not have prevented the vast majority of mass public attacks occurring this past decade. Most if not all of the attackers acquired their guns through background checks.
A Breitbart article provides this partial list of mass public attackers who obtained their firearms with a background check:
Virginia Beach attacker (May 31, 2019)
Poway Synagogue attacker (April 27, 2019)
Tree of Life Synagogue  attacker (October 27, 2018)
Parkland high school attacker (February 14, 2018)
Texas church attacker (November 5, 2017)
Las Vegas attacker (October 1, 2017)
the Alexandria attacker (June 14, 2017))
Orlando attacker (June 12, 2016)
the UCLA gunman (June 1, 2016))
the San Bernardino attackers (December 2, 2015)
the Colorado Springs attacker (October 31, 2015)
the Umpqua Community College attacker (October 1, 2015)
Alison Parker's attacker (August 26, 2015)
the Lafayette movie theater attacker (July 23, 2015)
the Chattanooga attacker (July 16, 2015)
the Emanuel African Methodist Episcopal attacker (Jun 17, 2015)
the Muhammad Carton Contest attackers (May 3, 2014)
the Las Vegas cop killers (June 9, 2015)
the Santa Barbara attacker (May 23, 2014)
the Fort Hood attacker (April 2, 2014)
the Arapahoe High School attacker (December 13, 2013)
the D.C. Navy Yard attacker (September 16, 2013)
the Aurora movie theater attacker (July 20, 2012)
Gabby Giffords' attacker (January 8, 2011)
the Fort Hood attacker (November 5, 2009)
the Virginia Tech attacker (April 16, 2007)
Meanwhile, conservatives and 2nd Amendment advocates on Twitter pushed back with facts and humor:
"Biden's Gun Control Proposals Will Do As Much to Stop School Shootings as David Hogg's Pillows" @AndrewPollackFL https://t.co/RZk65xXLWj

— NRA (@NRA) February 21, 2021
Congresswoman Marjorie Taylor Greene Introduces Second Amendment Preservation Act (SAPA) To ELIMINATE Federal Funding For #GunControl – AllOnGeorgia https://t.co/u7UpDvMsbp pic.twitter.com/kpUveVLPOi

— Gun Storage Solutions (@storemoreguns) February 21, 2021
Very crazy to think that only about 5 years ago i was anti-2a and here i am today finally shooting guns and having an absolutely sick time ✌🏻 forever glad i woke up from the indoctrination machine pic.twitter.com/GIwG9ATids

— natalie batalie 🧛🏻‍♀️❄️ (@naeriface) February 21, 2021
Gallup: Less Than Half Of Americans Want More Gun Control https://t.co/aG6JVqacpy

— Bearing Arms (@BearingArmsCom) February 19, 2021
'I Was So Disgusted': Father Of Parkland Victim Rips Biden For Using Anniversary Of Massacre To Push Gun Control https://t.co/LGSmdAUWw1 pic.twitter.com/doYd3VRQlT

— The Daily Wire (@realDailyWire) February 18, 2021
Americans use their firearms in self-defense between 500,000 and 3 million times a year.

Despite this, gun control advocates are back to their same tactics—trying to make it much harder for law-abiding citizens to exercise their Second Amendment rights. https://t.co/nqv97xcdhf

— Heritage Foundation (@Heritage) February 20, 2021