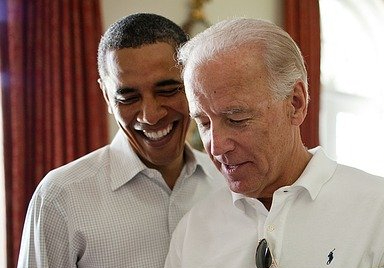 Joe Biden (or his handlers in the White House) is certainly not wasting any time in trampling on the rights of the American people. Executive orders, calls to pass abusive legislation, efforts to influence the Supreme Court to completely dismantle the Constitutional republic here in the U.S. Biden has done all that and more.
Now, he's taking a page out of his former boss's playbook by tapping a former Justice Department official under Obama to try to influence a specific court that the Obama administration manipulated in order to trample civil rights of American citizens. Chuck Ross writes,
Mary McCord, a former Justice Department official who approved efforts to snoop on former Trump campaign aide Carter Page, has been appointed to advise the Foreign Intelligence Surveillance Court.

The same court excoriated government officials in late 2019 for providing misleading information in four applications to surveil Page, who served as a Trump campaign national security adviser.

The surveillance court appointed McCord, who served as assistant attorney general for national security through May 2017, to be an amicus curiae on April 15.

The Foreign Intelligence Surveillance Court (FISC) relies on eight amicus curiae to provide advice and expertise on matters related to foreign intelligence collection.

McCord, who currently works at Georgetown University, helped oversee Crossfire Hurricane, the FBI's investigation of the Trump campaign's possible ties to Russia. She also took part in the process of reviewing an application the FBI submitted for Foreign Intelligence Surveillance Act (FISA) warrants against Page, a former Naval officer who joined the Trump team in March 2016.

McCord is named 25 times in a Justice Department inspector general (IG) report that details a series of missteps by government officials during the Crossfire Hurricane probe.
So, let me get this straight. If you're a Democrat who abuses your powers in the Justice Department to spy on Trump and other Americans for Democratic political gain to the point that you get called out for twenty-five screw ups, you get appointed to advise the very court that you knowingly sent lies to in order to justify your snooping?
If McCord were a Republican, she'd have been crucified for what she did, and rightly so. No one should trample the rights of Americans that way. But, since she did it for Obama, she's okay to do it (encouraged to do it?) for Sleepy Joe?
The corruption in this administration truly knows no bounds, does it?