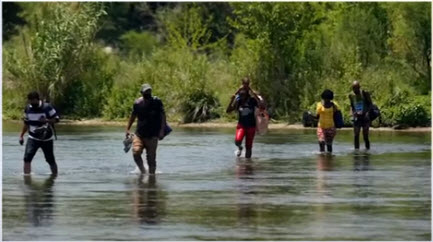 The Immigrations and Customs Enforcement (ICE) is fighting tooth and nail to keep our country safe.
But thanks to Biden's failed border policies, the number of dangerous offenders coming into the USA has skyrocketed!
ICE officers arrested 302 sex offenders since June 4 as part of Operation SOAR (Sex Offender Arrest and Removal) – an ongoing enforcement operation launched by the agency's Enforcement and Removal Operations (ERO).

Fox News
The Trump Administration fought hard to keep ICE funded and in order. In the past, they have had a harder time of it due to interference from Democrats like Joe Biden who want them stopped for some reason only he knows about.
Another thing to consider – this agency is tasked with enforcing federal law within 100 kilometers (or 62 miles) of our Southern Border – which means we need all hands on deck to curb this problem!
Imagine how many dangerous sex offenders get away by simply moving further than 62 miles?
ICE is being hindered by a liberal agenda that ignores the dangerous sex offenders who are evading them. Biden needs to stop dictating what ICE does and let them do their jobs!