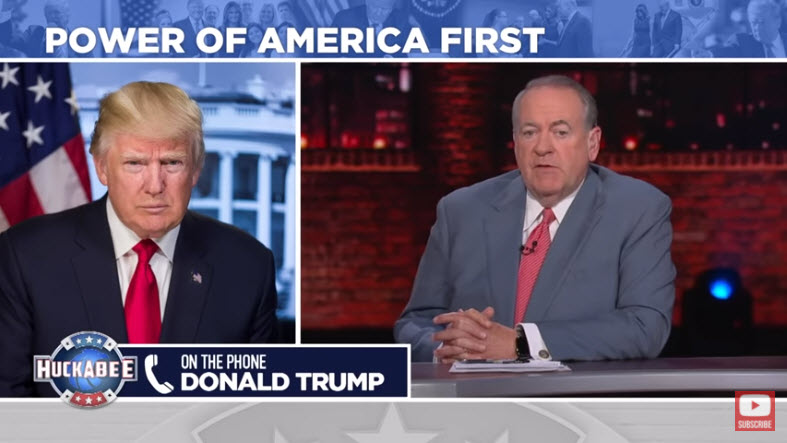 Former Arkansas Governor Mike Huckabee scored an exclusive interview with the 45th President on Saturday, and it was a doozie!
Donald Trump makes a big announcement on the 2024 election. Plus, Donald cuts loose on Joe Biden, his disastrous southern border policies, and does a victory lap for "Operation Warp Speed", which Biden won't give Trump any credit for accomplishing.
WATCH:
People who have watched the interview on YouTube are giving President Trump a lot of love in the comments.