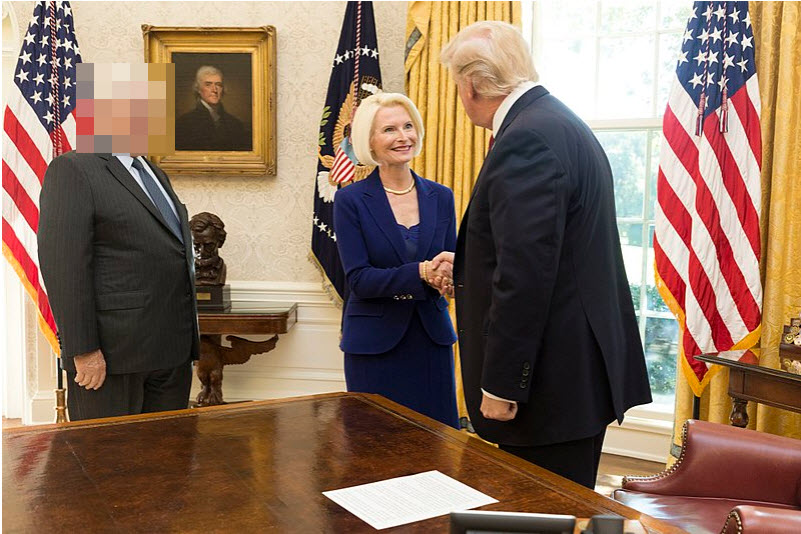 Democrats are running for cover now as Donald Trump continues his comeback by unleashing a bold new initiative.
The 45th President is teaming up with conservative icon Newt Gingrich, who knows how to shake things up in D.C.
Gingrich was the mastermind behind the 'Contract with America' agenda that kept Bill Clinton at bay in the 90's while implementing a conservative agenda. The Republican "Contract with America" positively impacted the country until Obama's first term.
Gingrich is considered a master politician who became Speaker of the House and influenced America unlike any previous Speaker.
Now, Gingrich is helping Trump create a new "MAGA Doctrine" for the GOP, that will be loosely based on the "Contract with America" framework.
According to Politico, Trump recently had a meeting with Gingrich, his former chief of staff Mark Meadows, and Senator Lindsey Graham (R-SC). Together, this dynamic foursome began creating the new MAGA contract.
Reportedly, the 'America-First' policy will be the foundation of the agenda. All issues, from trade to immigration, will continue Trump's vision of putting the taxpayers first.
Contract with America 2.0
When will the new MAGA Doctrine be released? Gingrich wouldn't commit to a date, but did say it will likely be finished close to the midterm elections.
When asked what the Republican agenda would look like going forward, Gingrich said:
The 1994 Contract with America that made Gingrich famous presented TEN government reform bills and the momentum carried the GOP to pick up 52 House seats and 9 Senate seats.
That was the first time the GOP took control of the House in 40 years.
Back in 2016, Trump had a similar pact called "Contract with the American Voter."
MAGA Doctrine, Contract with America First…whatever its called, putting this together should greatly enhance the GOP's comeback in 2022 and 2024.
Trump let us know he is not leaving the Republican Party. Instead, through his strong leadership, the entire GOP – RINO's included – will be dragged across the MAGA finish line.