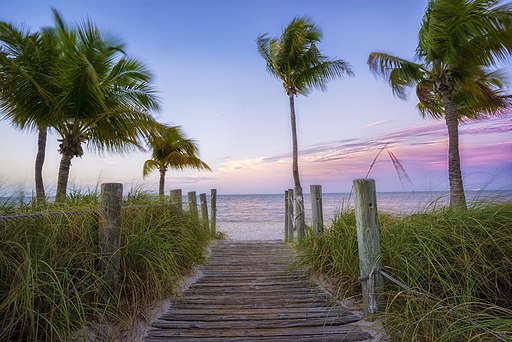 Florida Governor Ron DeSantis dropped a big bomb that is scaring the living daylights out of Democrats.
His big announcement is great news for the Republican Party:
Florida Gov. Ron DeSantis said that people moving to Florida from other states are "overwhelmingly" registering as Republicans, and that includes Democrats who fled their states due to COVID-19 restrictions.

"The media, at the beginning of this, said Florida's bad, and I think it's because they want to damage [former President Donald] Trump in Florida, they want to damage me. So, they just kept saying it was bad," DeSantis told Fox News on May 26. "And even though the facts didn't say it, like literally last April, they're saying Florida is doing worse than New York.

"New York was like 10 times worse."

The Epoch Times
DeSantis refused to play the lockdown games happening in other states, which brought the wrath of the Democrats and woke corporations.
The potential presidential candidate stayed steady and proved over time that his approach to the coronavirus made more sense and did not damage the economy like so many other Governors were doing.
DeSantis in 2021 has issued executive orders or signed bills that lifted statewide mask mandates, ended local emergency orders to necessitate lockdowns, shut down any "vaccine passport" from happening, and even gave more money to the police.
Conservatives across the country are falling in love with DeSantis.
His soaring popularity makes you wonder if Trump might select DeSantis to be his VP?
We shall see. In the meantime, everything is sunny in Florida as the state gets redder and redder.