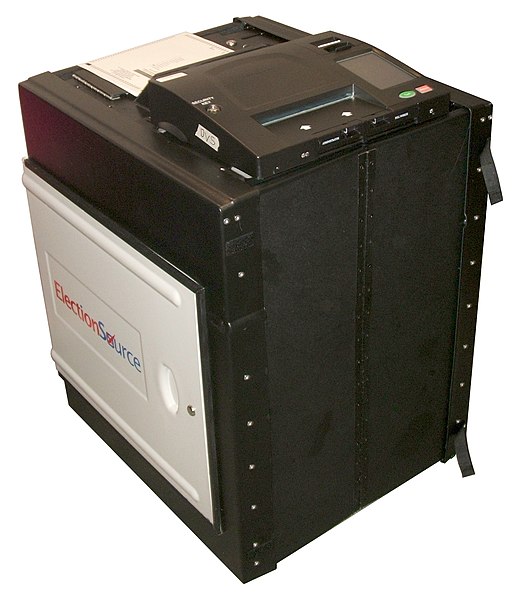 This year, several states have conducted or are preparing to conduct audits on last year's election results. States like Georgia, Wisconsin, Arizona and Michigan are four examples.
Now, a fifth state will be conducting an audit on voting machines: New Hampshire.
Governor Chris Sununu says he plans to sign a bill that will legally arrange an audit of voting machines used in the town of Windham back in November of 2020.
"I think they designed the bill very well," he said. "And I fully intend on signing it and moving that forward as soon s we can."

The bill, SB 43, which has been passed by both the state House and Senate, authorizes and directs an audit of "ballot counting machines and their memory cards and the hand tabulations of ballots."

In November 2020, the city held an election for its Rockingham District 7 state representative seats. The vote was so close that it triggered an automatic recount, at which time seven of the eight candidates gained around 300 votes and one candidate lost 99.

The bill will also require a "hand tallying of all ballots cast in Windham in the Rockingham County district 7 state representative race, the race for governor, an the race for United States senator."

The hand audit, however, will not constitute a recount and, therefore, will not mean that the results of any of those November votes will change.

MSN
Many Americans are still hopeful that these audits can lead to significant evidence of voter fraud. So far, the few audits already done have not found significant enough evidence to put the election outcomes in question.
However, only a fraction of the country has been audited, and as more audits take place, this could provide at best the evidence Trump voters are seeking to contest the election.
At the very least, the results can prompt states (like Georgia) to pass new voter laws that address each state's weak spots and shore up the holes to restore election integrity in this country.
Here's what some folks have to say about this on Twitter:
What do you think? Should your state conduct an audit on voting machines? Let us know in the comments.