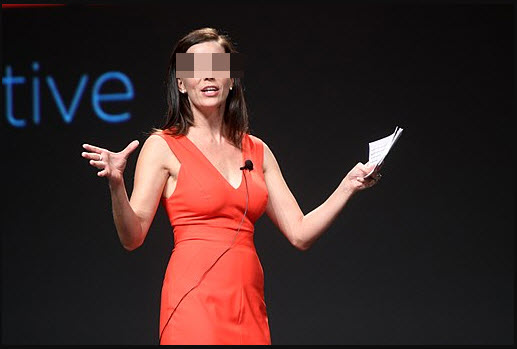 This Arizona State Senator did not have a good time at last weekend's Trump Rally.
Michelle Ugenti-Rita, a state senator of Arizona representing District 23 since January of 2019, was booed off the stage during a Trump rally last Saturday.
The crowd's boos and jeers are so loud, it's difficult to make out what Ugenti-Rita is saying. According to Newsweek, she said, "Why don't you listen to what I have to say?" The crowd's booing only increases in intensity. Flustered at one point, Ugenti-Rita says, "Listen. Fine, Okay…I am running to be your next secretary of state. I'm going to win the primary. Thank you very much."
WATCH:
After leaving the stage, a reporter for the Gateway Pundit tries to ask her a few questions about her role in blocking the GOP election integrity laws. Ugenti-Rita refuses to answer any questions, and it doesn't take her long to sick the police after the reporter. For doing his job, he is rudely pushed off the property.
WATCH:
Ugenti-Rita claims to be fighting for election integrity. "I've been on the frontlines of the battle for election integrity for the last 10 years. I wrote the law banning ballot harvesting, cleaned-up our mail-in voter rolls, strengthened ID requirements just to name a few of my accomplishments, (1of5)," she said on Twitter.
What do you think? is Ugenti-Rita helping the conservative cause or is she a RINO? Log into the comments and let us know your thoughts.