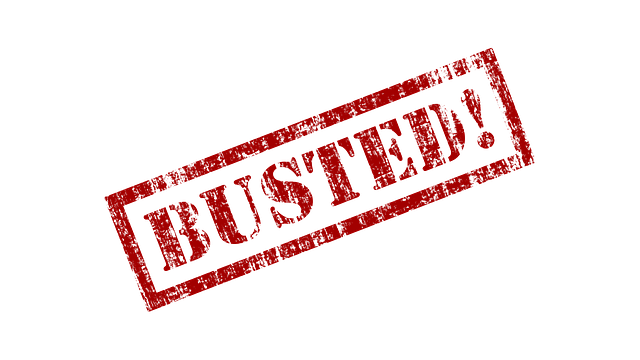 Conflicts of interest seem to be an everyday thing in politics these days, especially from Democrats. How else do you explain lifelong government employees like Bernie Sanders miraculously becoming a millionaire and owning three homes on a government employee's salary? Or AOC being able to afford wearing a $14,000 outfit for a photo shoot? They didn't get that money from their "jobs" working for the government (that means, technically, working for you and me).
But maybe you don't know what I mean by a conflict of interest when it comes to an elected official or government bureaucrat. That's worth explaining.
See, someone on the government payroll (whether elected or a bureaucrat) is supposed to do the best job for you and I, the American people. But too many of those folks sell favors to big business for personal profit (or to foreign governments if you're the Clintons). Or they use information that only government officials have about upcoming policy changes to cash in when those policies change the marketplace.
Sometimes those government employees play both sides of a political issue for personal gain. For example, you could be working for both oil companies and for environmental companies. Or you could have invested in oil companies while working to restrict oil drilling in the U.S in order to drive up oil prices which, in turn, makes your investment in those oil companies worth more.
Which it looks like John Kerry may have done. Tom Ozimek writes,
John Kerry, special presidential envoy on climate at the State Department, has disclosed millions of dollars in income from stocks—including of oil companies—that he liquidated after he assumed office in January, according to financial disclosure forms obtained by media outlets.
Ozimek continues:
His investments included a number of oil companies, including Duke Energy, Cimarex, Dominion Energy, and Exelon Corporation.

During the same time that Kerry held investments in oil companies, he served as advisory board chairman for Climate Finance Partners, whose mission is to create "finance solutions that address climate change," and collected $125,000 in consulting fees from The Rise Fund, which invests in companies in the renewable energy sector, among others.

Kerry also received millions of dollars in salary, consulting fees, and honoraria, including a $5 million salary from Bank of America, and a $112,500 honorarium from MedStar Washington.
Now, it's not suspicious that Kerry sold off that stock a month and a half after taking office as climate envoy at the State Department. It's not like a former Secretary of State would know that conflict of interest would be a huge issue as a government employee, right?
Wrong.
This is incredibly suspicious on Kerry's part, and it looks like he sold off those assets only after he was (quietly) called out about it (Isn't it interesting that the mainstream media has screamed bloody murder about this one?).
But, hey, maybe I'm mistaken and Kerry actually kept his nose clean in what just looks like a really, really suspicious situation. What do you think? Comment below.