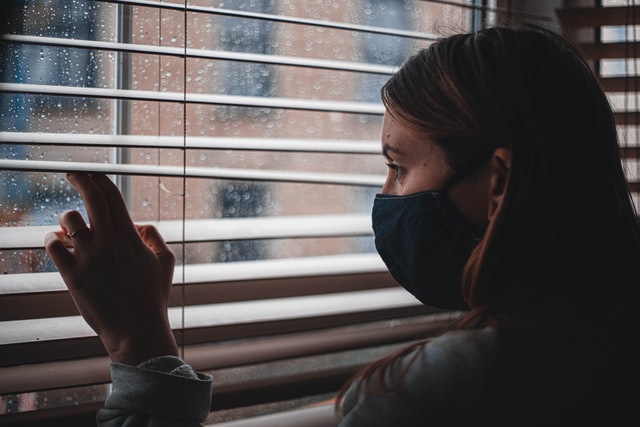 Lockdowns were quite the trend last year. After the existence of COVID-19 was announced, states began to slowly shut down. Businesses of all sorts were forced to shut their doors in the name of "public health."
All of this was praised in the media, but they ignored a deadly fact. People were scared to go to the doctor. Even when they seriously needed to.
"All of these patients had been afraid to seek treatment at the hospital during the pandemic," Eldeib writes.

While it's no doubt true that fear played a role in the diminished number of cancer screenings, it's also true that lockdowns played a significant role. Last year Time magazine published data that showed the most precipitous drop in cancer screenings came at the height of lockdowns, when governors across the country imposed various restrictions that prohibited or restricted hospitals from offering basic medical procedures.

The Washington Gazette
Hospitals and other medical facilities were forced to cancel all non-emergency procedures. This included things like cancer screenings.
There is no question this "pause" caused significant delays in medical treatment that resulted in serious harms. Hospitals in the US diagnose about 1,8 million cases of cancer each year. You can't simply shutdown diagnostic operations for weeks or months and expect that there will not be significant delays.

The Washington Gazette
There was "a 50 percent drop in cancer diagnoses" in 2020. That's a lot of cases of cancer to leave undiagnosed for a year. Catching cancer early is the best hope for anyone diagnosed. Half of the people who would have started treatment in 2020, have had to wait. Some of them may still not even know that they have cancer.
The National Cancer Institute estimates 10,000 excess deaths from breast and colorectal cancer alone over the next decade from pandemic-related delays in care. Meanwhile, the Mayo Clinic last year offered an estimate even higher, forecasting some 21,000 deaths from colorectal cancer alone.

The Washington Gazette
States that didn't close down or opened up quicker will likely have better results. Is anyone surprised that the knee-jerk reactions to shut down the entire country literally killed people?