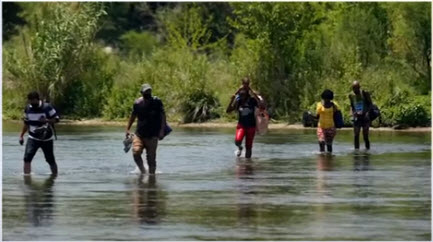 Last Wednesday, border agents intercepted 200 migrants crossing the Arizona border. 147 of those migrants were children.
Last Monday, 300 migrants tried to push their way past border security at the Texas border.
Former AZ National Guard General Michael McGuire, who is running for Senate, is calling out Joe Biden for his woeful, pitiful efforts to keeping the nation's southern border secure.
WATCH:
Also, The Gateway Pundit reports that the Border Patrol recently apprehended 20,000 illegal aliens at the Del Rio Crossing in one week, which is enough people to fill the Staples Center.
Here is a tweet from Chief Border Patrol Agent Brian Hastings:
All of these individuals were released inside the US mainland. They were transported across the country and are given money and benefits after they cross into the United States.

This is just at one border crossing that is seeing these numbers!

The Gateway Pundit